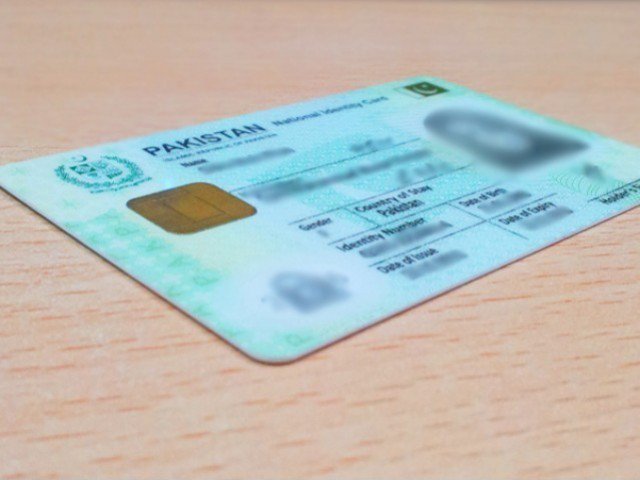 ---
KARACHI: We live in a society where many people are denied basic human rights, the situation is much worse for people with disabilities. However, some organisations are endeavouring to ease the lives of the disabled people.

Network of Organisations Working with People with Disabilities, Pakistan, (NOWPDP), in collaboration with Sindh social welfare department organised a Special Computerised National Identity Card (SCNIC) registration camp on Thursday. More than 200 people with disabilities applied for their SCNICs at the NOWPDP office in Saddar.

'No help for one of world's largest disabled populations'

The SCNICS will allow these people to access their legal rights and benefits accrued to them, said NOWPDP president Amin Hashwani in a press release. It will also allow the government to allocate adequate budget to cater to the needs of people with disabilities, he claimed.


The process to obtain a SCNIC is cumbersome, remarked NOWPDP director Omair Ahmad, while talking to The Express Tribune. The applicants are supposed to get employment exchange card, medical assessment and disability certificate. After the approval from social welfare department, then they finally apply for their SCNIC at National Database and Registration Authority (NADRA), he explained.

Under one roof

The camp eased the long process by bringing officials from different department under the same room. There were different rooms assigned to officials from social welfare department, employment exchange, medical assessment and NADRA. On the other hand, snacks and refreshments were also served to the people.

"The idea was to organise a 'one window' process of registration of SCNIC for people with disabilities," said Omair. "We have decided to organise such camps after every two months so that we can reach as many people as possible."

Student who lost both hands rejects disability label

We took this step because we understand the problems faced by people with disabilities in registering for their SCNICS, said social welfare department secretary Shariq Ahmad. After acquiring their SCNIC, they can at least apply for the employment opportunities against their respective two per cent job quota, he added.

"I cannot bear the long process of visiting different departments. It takes months to complete the process, but here all the work has been done in a single day," said Shafqat Tanoli, whose daughter suffers from disabilities.

Zahoor Ahmad, while coming out of the camp in his wheel chair said that it is for the first time he has applied for his SCNIC, as the process is very long and hectic.

Abdul Samad, who suffers from speech impairment, showed a 'thumbs up' sign to gesture that he has completed the obstacles to get his SCNIC.

"It gives us a sense of satisfaction that we are serving the less privilege people of the country," said NOWPDP external engagement manager Faizan Polani.

Published in The Express Tribune, March 18th, 2016.