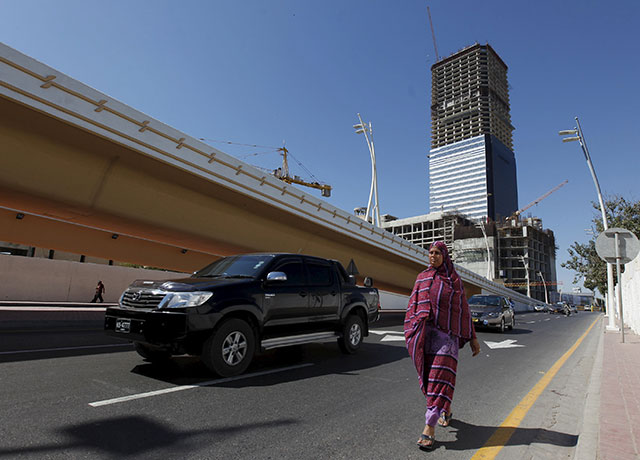 ---
On January 1 this year, the seventeen Sustainable Development Goals (SDGs) of the 2030 Agenda for Sustainable Development -adopted by world leaders in September 2015 at an historic UN Summit - officially came into force.

Now, over the course of the next fifteen years, countries all over the world are expected to mobilise efforts to bring an end to all forms of poverty, fight inequalities and tackle climate change in an equitable manner.

The SDGs follow on the success of the Millennium Development Goals (MDGs) and have a much larger scope and mandate. While the MDG's focused on eight areas related with urban poverty and development challenges and were applicable only on developing countries, the SDG's bring within their fold 17 thematic areas with a strong focus on sustainability and climate change. They are also applicable globally on all countries of the world.

The goals are sensitive to the understanding that poverty can only end if efforts find synergy with strategies that stimulate economic growth, while targeting a wide range of social needs that include education, health, services along with tackling climate change and environmental protection. In the Conference of Parties (COP) 21 held recently in Paris, France on the topic of climate change, much faith was placed on the successful implementation of the SDGs as the most viable framework available for meeting the climate change challenge. All governments, including Pakistan's, who have become signatories to the SDG's, are now expected to take ownership and establish national frameworks for the achievement of the 17 goals.

When it comes to prioritising the implementation framework in terms of spheres of governance, the local government tier enjoys a critical importance. As the document Getting Started with the Sustainable Development Goals - A Guide for Stakeholders, released in 2015 by the Sustainable Development Solutions Network, UN, very clearly states, "Home to half of the world's people and three quarters of its economic output, cities will be a critical frontline of implementing the sustainable development agenda. Cities will be dynamic test beds for new sustainable development strategies and approaches, and they will generate and compile considerable amounts of social, environmental, economic, and private sector data. City and local governments will provide a crucial conduit from the national level to local citizens and community groups".

Those vested with the powers and mandates to bring about large scale and systemic policy and development change in Karachi need to understand the importance of the SDG's that are going to be defining the global development agenda for the coming fifteen, if not many more years to follow. Critical to the success of the SDG's is the emphasis on structuring regional and global partnerships where the benefits can be both financial and also in the transferring of skills and experiences.





Source: Getting Started with the Sustainable Development Goals - A Guide for Stakeholders, by the Sustainable Development Solutions Network, UN;  DESIGN: SOBIA KHAN & MARYAM RASHID




Large mega cities of the world are already developing multi-dimensional networking and partnerships for mutual benefit. Mega cities in the developing world share many common challenges and at the same time offer innovative best practices that, with suitable adaptations, can be replicated elsewhere.

However, the fact that Karachi can find a significant role and stature within these emerging urban alliances is nowhere to be seen. In fact, we are still struggling to get our city government in place!

What is fascinating about these goals is that they cover a wide range of human development challenges and call for an integrated approach by finding an interface between the goals to achieve the larger objective of sustainable development. The urban context is very visible particularly for a city like Karachi, that is grappling with economic, environmental and social challenges simultaneously. While one goal specifically deals with sustainable cities and communities, there are others that find a resonance with the challenges we face such as poverty, water and sanitation, affordable and clean energy, climate action, industry, innovation and infrastructure, and reduced inequalities, among others. The opportunity on offer is to integrate them in a holistic vision and roadmap that can, within its overall construct, define a sustainable development agenda for Karachi.

At the federal level, Pakistan has initiated action with the setting up of the SDG Secretariat in the National Assembly, and with federal planning and development minister Ahsan Iqbal being named the 'Champion Minister' by the UNDP, it is hoped such initiatives also filter down to our cities.

The writer is an urban planner and runs a non-profit organisation based in Karachi city focusing on urban sustainability issues. He can be reached at [email protected]

Published in The Express Tribune, March 14th, 2016.
COMMENTS
Comments are moderated and generally will be posted if they are on-topic and not abusive.
For more information, please see our Comments FAQ