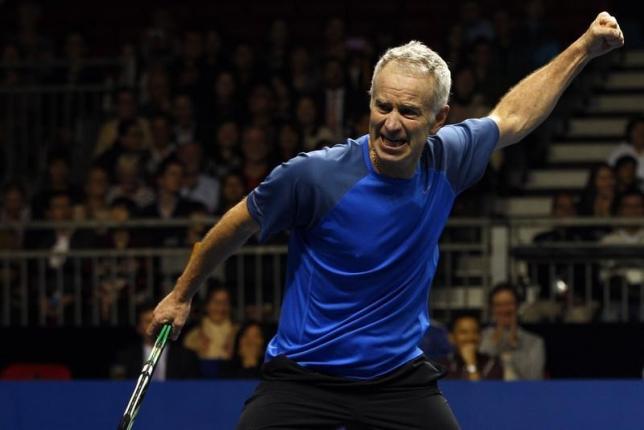 ---
Tennis great John McEnroe finds it hard to believe that Maria Sharapova was unaware she was taking a banned drug that led to her suspension, the seven-times grand slam champion said on Saturday.

The player-turned-commentator weighed in on the recent news that Sharapova tested positive for a newly banned drug meldonium that went into effect on January 1.

Sharapova committed a mistake and she must pay for it: Nadal

"Would be hard to believe that no one in her camp, the 25 or 30 people that work for her, or Maria herself had no idea that this happened," McEnroe told the Tennis Channel Saturday during the BNP Paribas Open.

McEnroe noted that at the 1990 Australian Open he was ejected from a match after he did not realise a rule change that reduced a player's default from four steps to just three.

Sharapova fails drug test, Nike suspends ties

"Nobody told me, so it is possible that Maria did not know that, though it's extremely doubtful," he said.

Sharapova, 28, is facing a suspension of up to four years by the International Tennis Federation (ITF) and has already lost numerous sponsorships in the aftermath.

McEnroe joked that Sharapova should only be banned for two years because she says she did it unknowingly.

Maria Sharapova's positive dope test provokes a flurry of reaction on social media

"Lift the ban, there's no suspension if when she comes back she promises not to grunt," McEnroe added in jest. "If you don't grunt Maria, no suspension. If you continue to grunt, two years."
COMMENTS
Comments are moderated and generally will be posted if they are on-topic and not abusive.
For more information, please see our Comments FAQ