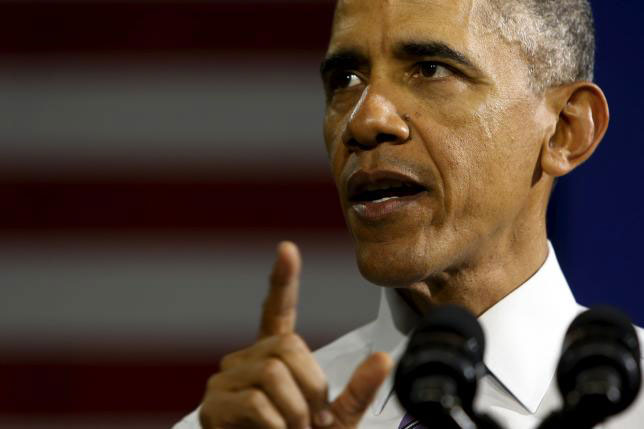 ---
WASHINGTON: President Barack Obama warned White House contenders on Saturday to avoid fanning tensions through insults and incendiary language, a day after a rally by Republican Donald Trump was called off amid violent scuffles.

"What the folks who are running for office should be focused on is how we can make it even better -- not insults and schoolyard taunts and manufacturing facts, not divisiveness along the lines of race and faith, certainly not violence against other Americans," Obama said at a fundraiser in Dallas, Texas.

Former Republican presidential hopeful Carson to endorse Trump: Washington Post

A Chicago rally organized by the Republican frontrunner had to be cancelled at the last minute in the face of mass protests, as clashes broke out between demonstrators and his supporters.

The billionaire businessman forged ahead Saturday with two huge gatherings in the heartland state of Ohio, amid fears of fresh violence.

Obama rejects blame for Trump's rise

At Friday's canceled campaign event, throngs of protesters -- many of them blacks and Latinos angered by Trump's anti-immigrant rhetoric -- massed outside and inside the venue in Chicago, mingling and in some cases brawling with the candidate's supporters.
COMMENTS (1)
Comments are moderated and generally will be posted if they are on-topic and not abusive.
For more information, please see our Comments FAQ