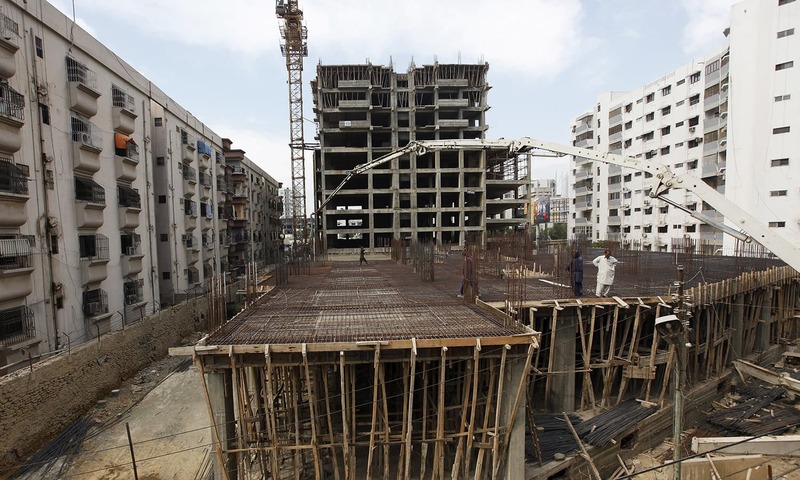 ---
LAHORE:



Pakistan's real estate market tends to ignore broad scale macroeconomic indicators, posting growth even as foreign direct investment falls or infrastructure spending remains stingy.




Data from an online property portal, Zameen.com, shows the country's property market has posted a phenomenal growth of 118% in the last five years. This high growth rate can be attributed to robust demand from seasonal investors, genuine buyers and an overwhelmingly better security situation.

Karachi emerges leader as real estate sector shines

Karachi has led the way in terms of growth with the strongest figures coming from the port city's residential plots. In Karachi, an average residential plot price in January 2011 was at Rs2, 276 per square feet but amounted to Rs8,089 by January 2016. The city posted a growth of 255% in the last five years.

Lahore's case is not that different. Data revealed that average prices of residential plots have observed a 149% growth in the last five years.  Average price in the city soared to Rs3,339 per square feet in January 2016 from Rs1,336 in January 2011.

The country's capital city also posted an average growth of 143% in residential plots, where prices reached Rs2, 699 per square feet in January 2016 from Rs1,108 per square feet in January 2011.

Zameen.com Chief Executive Officer Zeeshan Ali Khan said that it is likely that the growth trend will continue due to increasing urbanisation and demand for housing.

"Pakistan's economy is expected to grow and with the China Pakistan Economic Corridor (CPEC) coming up additional opportunities for the economy will open including the real estate sector."

Khan said that the effect of CPEC is already evident in Gwadar, where average property prices have risen up to 70%. In some areas of Gwadar, a growth of around 200% has been recorded over the last few years, said Khan.

While many real estate experts believe that prices have reached a peak and a downfall is imminent, Khan said the slide is unlikely. "Majority of the dealings are carried out in cash and there is less dependence on mortgage loan facilities. The market remains a safe bet.

Real estate: Karachi and Islamabad markets record modest gains

"There is little or no concept of mortgage finances in Pakistan to buy land or a housing unit. We mostly deal in cash. Hence, in stagnant markets, people have the much-needed holding power."

In India, the mortgage market is 10% of their economy and the country is dealing in housing units and apartments instead of land. "There are almost 50,000 housing projects in four cities of India, whereas Pakistan's total projects are just 2,000", Khan added.

However, Khan says the trend in Pakistan is gradually changing and the concept of gated communities in mega and second tier cities is becoming common.

"There is a need to organise this sector and get precise data. This can only be done by introducing reforms and legislations. This could help the market get mortgage finances," Khan added.

Published in The Express Tribune, March 13th, 2016.

Like Business on Facebook, follow @TribuneBiz on Twitter to stay informed and join in the conversation.
COMMENTS (2)
Comments are moderated and generally will be posted if they are on-topic and not abusive.
For more information, please see our Comments FAQ