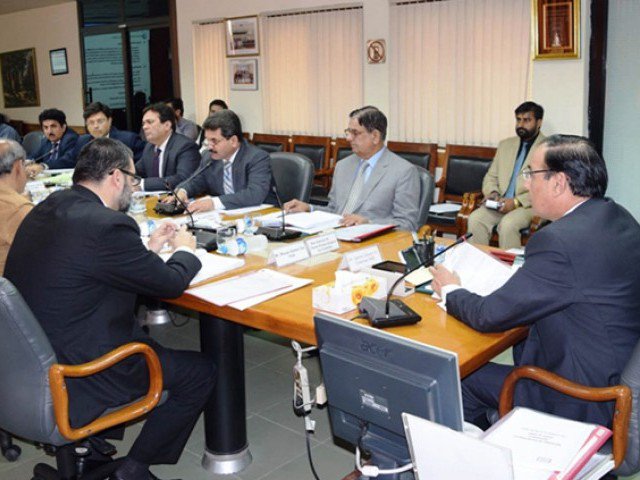 ---
ISLAMABAD: The country's top anti-graft official has vowed to continue accountability against corruption across the board.

National Accountability Bureau (NAB) Chairman Qamar Zaman Chaudhry said the body is committed to eradicating corruption by adopting zero tolerance policy, according to a news release on Tuesday.

NAB said it has chalked out an effective and comprehensive National Anti-Corruption Strategy (NACS) which has started to yield dividends. NACS will continue in 2016, the chair said in a meeting to review the bureau's performance at NAB Headquarters.

Chaudhry said it is encouraging that for the first time, anti-corruption has been made a part of the development agenda in Pakistan in the context of governance. "The Planning Commission of Pakistan has included a chapter devoted to issues of corruption in the eleventh five-year plan and we intend to work closely with the commission to achieve these goals," the chairman was stated as saying.

He added that NAB has prosecuted corrupt elements and recovered Rs266.5 billion since its inception and deposited the amount to the national exchequer.

He said that NAB has been rejuvenated, and that various initiatives have been taken to improve its performance. In this context, the statement said that PILDAT had rated NAB's performance at 42 per cent, based on a public survey, which compares favourably to the 29 per cent public confidence in the police, and 26 per cent in government officials.

Further, NAB was rated as having a 70 per cent success rate in prosecutions in court. It also cited a recent Transparency International report which ranked Pakistan at 117 from 126 in the Corruption Perception Index.

Listing other achievements of the body, the release added that SOPs had been devised to rationalise workloads at the bureau, at that a limit of 10 months had been placed on disposing of cases, from complaint verification, to inquiry, to investigation. The implementation of enforcement measures and prosecution matters is being monitored in NAB through daily, weekly and monthly reports and inspections, the release added.

He added that NAB had established its first forensic science laboratory at its Rawalpindi/Islamabad regional bureau. The laboratory possesses the facilities of digital forensics, questioned documents and fingerprint analysis.

Chaudhry also said NAB has developed a monitoring and evaluation system for the maintenance of data at each stage from complaint entry, complaint verification, inquiry, investigation, prosecution stage and record preservation. He said the system will help NAB further improve transparency in its work.

Published in The Express Tribune, March 9th, 2016.