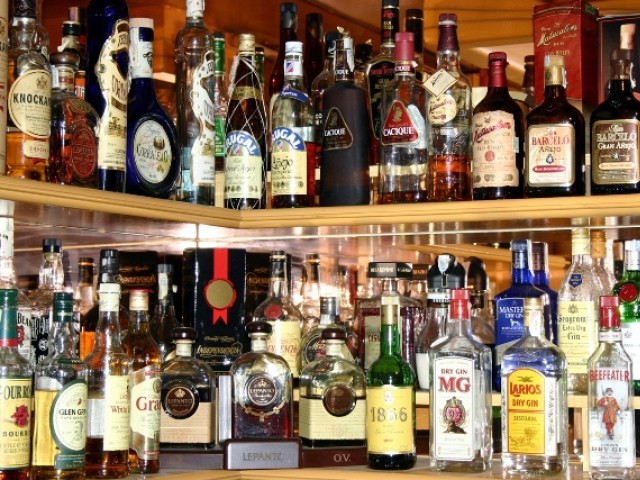 ---
SUKKUR:



The police re-arrested a suspect on Tuesday on charges of selling liquor a day after he was released due to some political pressure.




The accused, identified as Chunia, was initially taken into custody by B section Sukkur police, while a carton of liquor bottles was also recovered from his house. The accused has been allegedly involved in selling liquor for the last 15 years.

The law enforcers raided the suspect's house in Mochi Bazaar on Monday afternoon and arrested him. After remaining in police custody for around four hours, Chunia was released. B Section SHO Ghulam Murtaza Abbasi, talking to The Express Tribune, at first denied arresting any man, but later said the suspect was taken into custody due to a misunderstanding.

Talking to The Express Tribune after he was released on Monday, the suspect said the owner of the wine shop, Prakash, from whose shop he gets liquor to sell it onwards, came to the police station and settled the matter with the SHO. The suspect added that he was then released by the police and the liquor bottles were also handed back to him. However, the SHO confirmed that the liquor seller was arrested again on Tuesday from his house.

The suspect has been allegedly using his sons, eleven-year-old Pawan and eight-year-old Darshan, to supply liquor to the customers, according to the suspect's neighbours.

The suspect's sons used to earn Rs20 as pocket money on every bottle of liquor sold to customers.

A police official, requesting anonymity, said Sukkur DSP Mushtaq Shah ordered the B section SHO to release Chunio. He alleged a call came from local political high-ups to DSP Mushtaq Shah to ask the SHO to release the suspect.

When contacted, DSP Shah expressed ignorance about the matter and said he will conduct an inquiry in this regard.

Published in The Express Tribune, March 9th, 2016.