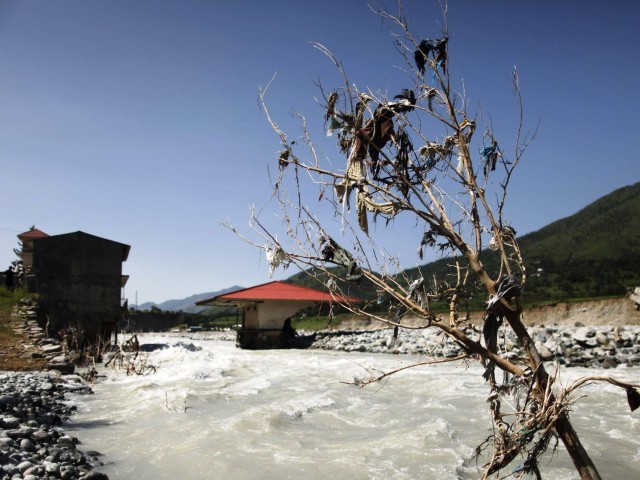 ---
ISLAMABAD: The Ministry of Climate Change (MoCC) has notified a steering committee that it aims to coordinate national and international efforts to create an enabling environment for the promotion of climate compatible energy.

The first meeting of the committee on climate change compatible energy is schedule to be held on March 9 at the ministry.

Energy experts termed the notification of a new steering committee as a bizarre move by the MoCC in the presence of an alternative energy development board (AEDB), an exclusive agency of federal government that was established in 2003. The AEDB's main objective was to facilitate, promote and encourage the development of renewable energy in Pakistan. Its mission is to introduce alternative and renewable energies at an accelerated rate.

There are also other parallel institutions, including national energy conservation centre (ENERCON), which was established in 1987, and serves as national focal point for energy conservation and energy efficiency activities in all sectors of the economy under the Ministry of Water and Power (MWP).

The Pakistan Council of Renewable Energy Technologies is another institution working under Ministry of Science and Technology, established in 2001, by merging the National Institute of Silicon Technology and Pakistan council for Appropriate Technologies, the leading institution in the country for coordination, research and development and promotional activities in different renewable energy technologies.

In a working paper of the steering committee, available with The Express Tribune, the MoCC is explained that in the wake of the Paris Agreement on Climate Change 2015, enhanced access to international finance, technology development and transfer as well as capacity building is expected in climate compatible energy.

These include hydro, solar, wind, biogas, in order to profit systematically from the evolving international climate change architecture, the ministry notified the steering committee.

The aim of the committee is to coordinate national and international efforts to create an enabling environment for the promotion supplement government's efforts towards energy generation.

Some of the specific objectives of the steering committee are exchange global information on the provision of preferential international finance, technology development and transfer and capacity building for the overall planning on the climate compatible sources of energy besides of discuss and devise a national plan of action to effectively tap from the emerging international windows of opportunity in terms of technology, finance and capacity building.

An official at AEDB told The Express Tribune on condition of anonymity that the establishment of parallel institutions or bodies is useless when institutions are already working on the same subject.

He said that steering committee should be formed by MWP or the Ministry of Science and Technology as MoCC has no capacity to do this job, however could assist as an advisory body.

He said that ENERCON was the allied department MoCC, which had been given to MWP, whereas MOCC constituted a think tank on climate change.

Published in The Express Tribune, March 6th, 2016.
COMMENTS
Comments are moderated and generally will be posted if they are on-topic and not abusive.
For more information, please see our Comments FAQ