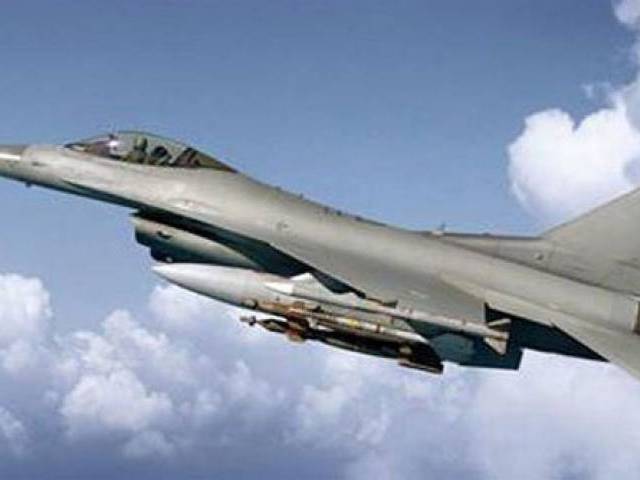 ---
In the face of strong disapproval from India and top American lawmakers, the US government has formally published a federal notification for the sale of eight F-16 fighter jets to Pakistan.

The total cost of these F-16s is estimated to be nearly $700 million, the federal notification states.

"This proposed sale contributes to US foreign policy objectives and national security goals by helping to improve the security of a strategic partner in South Asia," said the notification, which was published by the federal register on Friday.

Further, the Federal Register publication said that "the sale will increase the number of aircraft available to the Pakistan Air Force to sustain operations, meet monthly training requirements, and support transition training for pilots new to the Block-52. Pakistan will have no difficulty absorbing these additional aircraft into its air force."

US Senate committee chairman questions Pakistan F-16 deal

Earlier, the Pentagon's Defense Security Cooperation Agency, which oversees foreign arms sales, said the F-16s would allow Pakistan's Air Force to operate in all-weather environments and at night, while improving its self-defense capability and bolstering its ability to conduct counter-insurgency and counter-terrorism operations.

Despite criticism and opposition from some lawmakers, one US official said the administration was convinced that F-16s were the right platform to support Pakistan's counter-terrorism and counter-insurgency operations.

US Congress 'stalls' sale of F-16 fighter jets to Pakistan

"These operations reduce the ability of militants to use Pakistani territory as a safe haven for terrorism and a base of support for the insurgency in Afghanistan, which is in the national interests of both Pakistan and the United States, and in the interest of the region more broadly," the official said.

Earlier, India expressed disappointment over the Pentagon's decision to sell eight F-16 fighter jets to Pakistan. "We disagree with their rationale that such arms transfers help to combat terrorism," it said.
COMMENTS (12)
Comments are moderated and generally will be posted if they are on-topic and not abusive.
For more information, please see our Comments FAQ