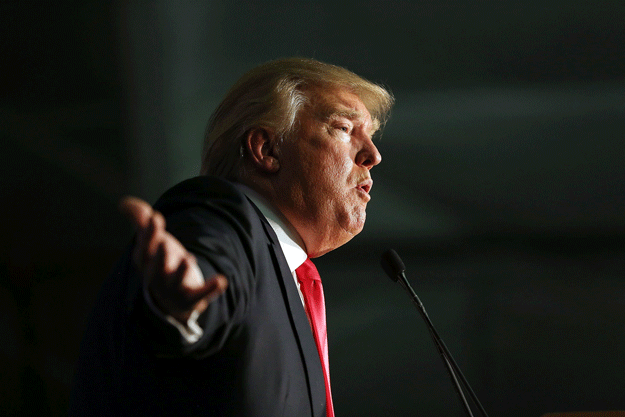 ---
Republican presidential candidate Donald Trump asserted during Thursday's 11th Republican debate that the United States should stay in Afghanistan to protect Pakistan's nuclear arms.

Responding to a question posed by Fox Fox News host Megyn Kelly at the 11th debate of the primary season, Trump said that "We made a mistake going into Iraq."

Donald Trump cancels appearance at conservative conference

"I think you have to stay in Afghanistan for a while, because of the fact that you're right next to Pakistan, which has nuclear weapons, and we have to protect that," Trump said about Afghanistan.

"Nuclear weapons change the game," he added.

In September last year, the republican front runner proposed that United States should use India's help to deal with Pakistan if it becomes 'unstable' in the future.

"You have to get India involved. India's the check to Pakistan," Trump said, during his appearance on a radio talk show.

Trump's statement came in response to a question regarding what he would do if Pakistan, "the most dangerous country in the world other than Iran," became 'unstable'.

Marshall Islands sue Pakistan, India and Britain over nuclear weapons

Suggesting that India is the real check on Pakistan he added, "I think we have to deal very closely with India to deal with it (Pakistan)."

Asked whether he would send in US troops to neutralise Pakistan's nuclear capability should the country go rogue, Trump replied that he would not reveal his military plans to a potential rival.
COMMENTS (5)
Comments are moderated and generally will be posted if they are on-topic and not abusive.
For more information, please see our Comments FAQ