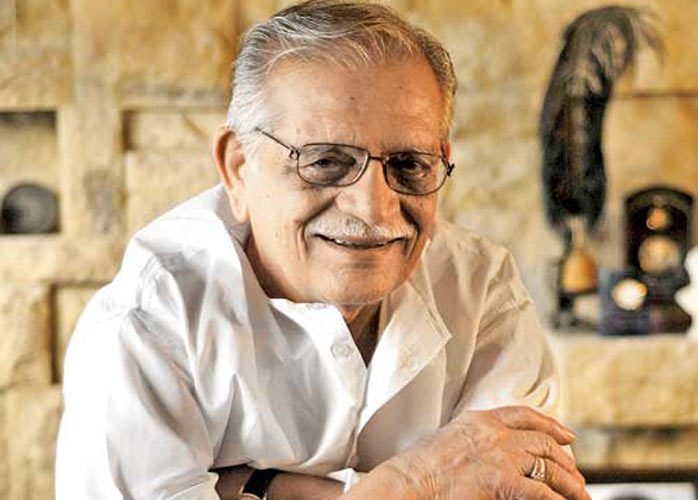 ---
KARACHI: Pakistani artist Shahid Rassam is upset a Kolkata museum, which had agreed to exhibit his works on Ghalib's poetry done in collaboration with Indian poet Gulzar, cancelled the event at the last minute. The museum claims they were misled into believing that Gulzar would attend.

Rassam had planned to hold his exhibition, titled 'Ghalib and Gulzar', at Victoria Memorial Hall (VMH) Museum on February 20. Around 50 paintings and four murals were prepared for the exhibition in which Gulzar had apparently selected Ghalib's verses for Rassam to paint.

"Out of 50, 36 of these paintings were to be exhibited at VMH Museum including murals as big as 25-by-15 feet," Rassam told The Express Tribune. "It took me four years to work on this project and the sudden cancellation at the last moment over email is uncalled for," he said. The artist also shared the news at a press conference in Karachi on February 28.

Ghalib on canvas: Shahid Rassam captures unheard melodies of the oppressed

Artist paints picture

According to Rassam, he found out that Gulzar was ill a day before the exhibition was scheduled to be held. "We decided to change the programme into one in which the recitation of Ghalib's painted verses, which Gulzar was reciting originally, were assigned to writer Shakeel Adil Zada, while I would paint live on the music," Rassam shared.

"But this [programme] was cancelled three hours before the show was supposed to open and I was told over email that there were unavoidable circumstances."

The museum told Rassam that the chief guest, the East Bengal governor, cancelled since Gulzar was not coming, said Rassam, who felt this was not a sufficient reason to cancel. The artist said he tried to reach Gulzar over the phone to find out why he cancelled but the poet was not available.

"Gulzar sahib mentioned during one of our earlier meetings that he was under a lot of pressure due to this exhibition but he didn't elaborate," claimed Rassam. "There was nothing controversial about this exhibition. It was simply paintings of Ghalib's poetry."

Writer pens down story

Zada, who was selected as Gulzar's replacement for the event, said he tried contacting the poet when the event was cancelled but was unable to reach him.

"Even if Gulzar wasn't making it, the show should have been held," he said. "You could see a lot of shared love between Shahid and Gulzar during their meet-ups. He called Shahid 'more than a painter' once."

Museum curates response

VMH Museum secretary and curator Dr Jayanta Sengupta shared copies of their email correspondence and other evidence to prove his side of the story.

"We wrote to Shri Gulzar, requesting him to come and read Ghalib's and his own poetry at the inaugural event," said Dr Sengupta, in an email interview with The Express Tribune. "Though we did not receive a written confirmation from Shri Gulzar, Rassam sent an email confirmation on November 4, 2015, stating that he had a discussion with Shri Gulzar and that he had agreed."

The organisers decided to inaugurate the event on February 20 and sent an invite to the provincial governor to attend as chief guest. "From the very outset, it was always very clear that Shri Gulzar was the main attraction of the event and his presence was the overwhelming reason why the VMH undertook to host the exhibition," he explained. "Since early November 2015, we have all along been led to believe by Mr Rassam - and through him, by his two friends in Kolkata - that Shri Gulzar had agreed to attend."

Having faith in the artist, the museum received the paintings via courier to stretch and frame them and arrange for the printing of the exhibition catalogue and invites, said the curator.

"On February 19, a day before the inauguration, Mr Rassam sent me an email with the flight details of Shri Gulzar," said Dr Sengupta, adding that they made arrangements accordingly even though they had not received a proper e-ticket. "We acted on this information because it was agreed from the very beginning that Mr Rassam would arrange for Shri Gulzar's travel."

On the day of the exhibition, Dr Sengupta received a call from Rassam's Kolkata contact who informed them that Gulzar was unwell and will not be attending, he said.

Shortly after this, Gulzar's Kolkata contact, vocalist Shri Mohan Kumar, visited Dr Sengupta's office and helped him speak to the poet himself over the phone. Gulzar clarified that he had informed the Pakistani artist that he will not be attending the event when Rassam contacted him in October 2015.

Gulzar was upset that the museum invitations included his name when, in fact, he had repeatedly told Rassam that he won't attend the event, said the curator, adding that Gulzar insisted that his health was fine and he only approached the museum as several of his friends from Kolkata inquired about his visit after receiving the invites. "Why should I tell one thousand lies to cover up one big lie?" said Dr Sengupta, quoting Gulzar.

The curator admitted that this conversation made him realise that Rassam apparently knew all along that Gulzar will not attend. "This was not only a grave betrayal of trust but criminal fraudulence of the worst kind," he said. "It was at that moment that we decided that, in the interests of the public, we should not hold an exhibition that turned out to be premised on lies, trickery and deceit."

The museum immediately informed Rassam about the cancellation after which Rassam replied with an offer to pay for "whatever the damages", said Dr Sengupta, adding that the artist did not make any reference to his "fraudulent trickery" in giving us Shri Gulzar's non-existent flight details and the news of his "illness".

The curator explained that they mentioned 'unavoidable reasons' for the cancellation because they wanted to respect Rassam's privacy and "did not want to publicly expose an artist from a neighbouring country, who may have worked with Gulzar in the past but who clearly faked the scenario of Gulzar's attendance in the VMH exhibition".

For his part, Gulzar refused to comment on the issue. "Whatever happened is not good," he told The Express Tribune over the phone. "This shouldn't have happened."

Published in The Express Tribune, March 4th, 2016.