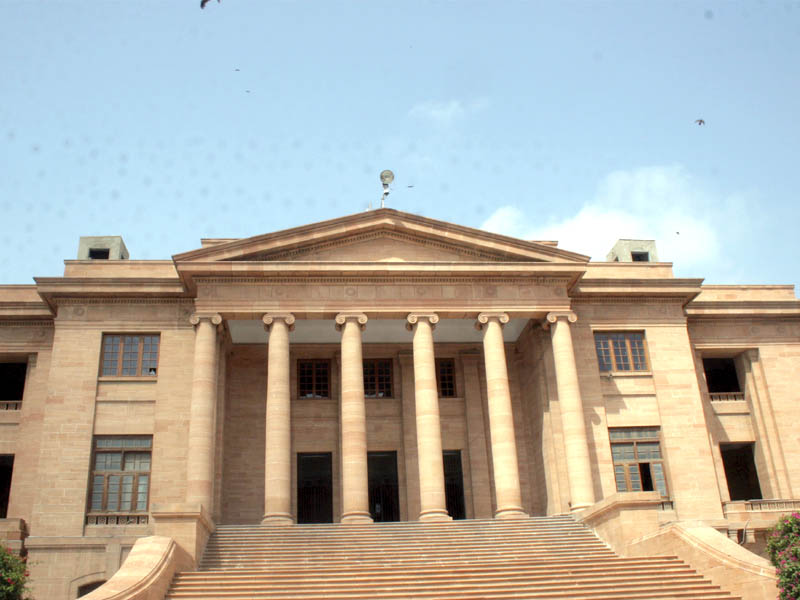 ---
KARACHI: Sindh High Court (SHC) sought on Thursday comments from the additional deputy prosecutor-general of the National Accountability Bureau (NAB) on a petition of Sui Southern Gas Company's (SSGC) former managing director Shoaib Warsi challenging his arrest.

Headed by Justice Naimatullah Phulpoto, the division bench directed NAB's prosecutor to file comments on March 10, when the investigation officer of the case is also ordered to appear before the court.

The petitioner had moved the court against an order of the accountability court, which had ordered filing a corruption reference against him and handing over his custody to NAB. NAB had booked Warsi along with former federal petroleum minister Dr Asim Hussain, former SSGC MD Zuhair Siddiqui and others for giving undue benefits to private companies in respect of liquefied petroleum gas (LPG) and natural gas liquids (NGL) contracts that caused billions of rupees losses to the national exchequer.

SHC rejects bail of SSGC ex-deputy managing director

NAB accused the petitioner of illegally signing an agreement with a private gas company, JJVL, allowing retention of 100 per cent extracted natural gas worth billions of rupees.

Warsi's lawyer, Faiz H Shah, said the accountability court had, on February 25, given his custody to NAB. NAB was also ordered to file a reference against him. He argued that the accountability court's order to give the petitioner in NAB custody was liable to be dismissed as Warsi had nothing to do with the alleged inquiries into the illegal issuance of contracts of LPG and NLG to any private company.

Secondly, he stated that the NAB authorities had failed to file the reference until today, which means that keeping the petitioner in their custody is illegal and a violation of the law.

The judges were told that the petitioner had acted in the capacity of acting managing director, during which period he had not misused his official authority. Therefore, allegations of illegal contracts' award and corruption are illegal, the lawyer stated.

The court was pleaded to set aside the accountability court's order and, subsequently, custody with NAB as illegal.

On February 29, the SHC had issued notices to the NAB additional deputy prosecutor-general and investigation officer of the case to file their comments.

During Thursday's proceedings, NAB's additional deputy prosecutor-general, Muhammad Altaf, informed the court that he had received the notice just yesterday, thus was not prepared to argue about the matter. The bench allowed his request, directing him to file comments by March 10. Meanwhile, the judges also directed the investigation officer of the case to appear on the next date of hearing.

Earlier, an SHC bench had dismissed his bail application on February 18, observing that NAB had apparently enough material to investigate the charges against him.

Published in The Express Tribune, March 4th, 2016.