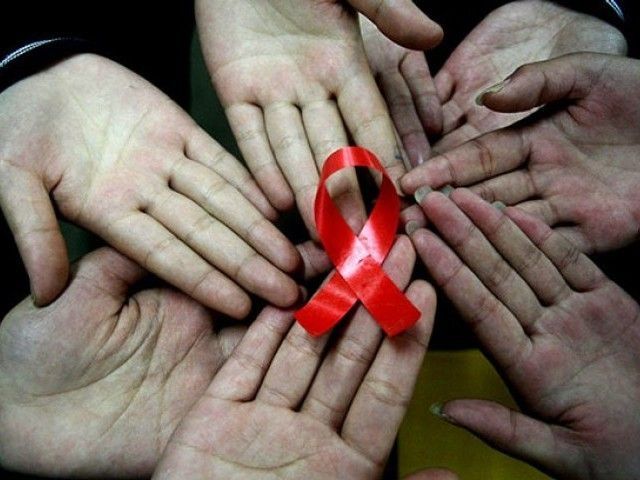 ---
LAHORE: The Provincial AIDS Control Programme (PACP) provides treatment and care to pregnant HIV-positive women at their Prevention of Parent to Child Transmission (PPTCT) Centres established across the province, a speaker, at an awareness seminar at the Government College for Women in Gulberg, said on Monday.

PPTCT Centres have been established at Services Hospital, Lahore, Rehnuma Family Hospital, Lahore, Allied Hospital, Faisalabad, the district headquarters hospital in Gujrat, the district headquarters hospital in Sargodha and the district headquarters hospital in Dera Ghazi Khan.

PACP Deputy Project Director Muhammad Faisal Majeed spoke about the status of AIDS patients in the province and the steps taken by the government for their treatment and rehabilitation.

Majeed said they had made remarkable progress with pregnant HIV-positive women in the Punjab. "If HIV-positive women are not treated during pregnancy, there is a 40 per cent risk that the child born would have contracted AIDS as well."

He said the Punjab AIDS Control Programme had recently started Integrated Behavioural and Biological Surveillance (IBBS) in the Punjab. Punjab is the only province that will conduct the IBBS without help from foreign organisations. Earlier, four rounds of IBBS were conducted by a CIDA-funded HIV/AIDS Surveillance Project. Surveillance is carried out through scientific mapping of high-risk social groups. Their blood samples are collected and tested to see if they are HIV-positive. For example, the prevalence of AIDS in Injecting Drug Users (IDUs) is 34.5 per cent.

Majeed said preventive services were being provided to 17,000 injecting drug users (IDUs), 16,500 female sex workers (FSWs) and 10,000 male and hijra sex workers (MSWs/HSWs) through 10 service delivery projects in various cities in the province.

He said that the PACP provided testing and treatment services in jails. Their medical teams provide treatment to HIV-positive prisoners. He said more than 50,000 HIV-positive prisoners who were currently undergoing treatment. He said that prevention was the only way to protect oneself from the deadly disease.

The seminar was organised by the Health Department in collaboration with the Government College for Women Gulberg. It was held at the college auditorium. Principal Asmat Hashmi was the chief guest at the event. Rashid Munir, Humaira Qureshi and Muhammad Usman of the PACP, and several faculty members and students of the college attended the seminar.

Published in The Express Tribune, March 1st, 2016.