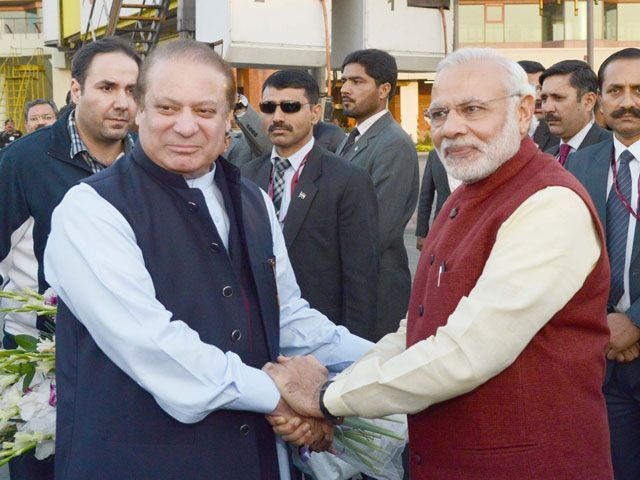 ---
Prime Minister's Special Assistant on Foreign Affairs Tariq Fatemi said on Monday that Indian Prime Minister Narendar Modi is expected to visit Islamabad in November this year.

"Dates for the upcoming SAARC Summit in Islamabad are being worked out in consultation with member states," Tariq Fatemi said.

"Indian Prime Minister Narendra Modi is also expected to attend the summit," he added. "The summit will probably be held in November."

Pakistan has proposed to host the 19th Saarc Summit in Islamabad in November 2016.

Modi departs from Pakistan after brief surprise visit

Further, Fatemi said a five-member Joint Investigation Team (JIT) formed to probe the January 2 terror attack on India's Pathankot airbase will compete its work this week.

Seven Indian soldiers were killed when militants stormed the airbase, with India claiming involvement of Masood Azhar-led militant group Jaish-e-Mohammed.

The Punjab government had last week formed the JIT to investigate the Pathankot airbase attack case, which was registered a week earlier in Gujranwala.

Punjab govt forms JIT to probe Pathankot airbase attack

The newly-formed team is being headed by the same person who heads the six-member Special Investigation Team (SIT) formed earlier by Prime Minister Nawaz Sharif.

The JIT comprises Punjab Counter Terrorism Department (CTD) AIG Rai Tahir as the convener and Intelligence Bureau Lahore Deputy Director General Azim Arshad, Inter-Services Intelligence's (ISI) Lt Col Tanvir Ahmed, Military Intelligence's Lt Col Irfan Mirza and Gujranwala CTD Investigating Officer Shahid Tanveer as members. Irfan and Azeem are also members of the SIT.

Pakistan registers case over Pathankot attack

The team is working on the basis of an FIR registered in Gujranwala on February 18 under the Anti-Terrorism Act (ATA) 1997.

The FIR was lodged on the recommendations of the SIT formed by the premier in the week of January after India had provided evidence suggesting the attack was planned and handled from Pakistan. The team had, however, termed the proof inadequate to book the suspects, including Jaish-e-Mohammad chief Masood Azhar, named by India.