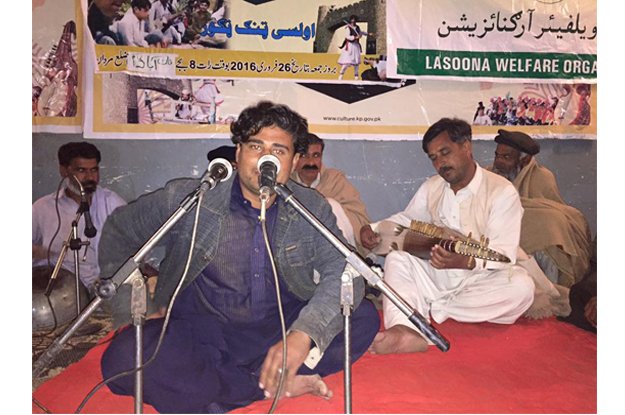 ---
PESHAWAR: Qadirabad tehsil in Mardan saw a cheery weekend as a folk music concert was held Saturday night. The event, put together by Lasoona Welfare Organization (LWO) and the directorate of culture, is part of the Revival of Indigenous Cultural Heritage (RICH) project, said a handout issued on Sunday.

Renowned local singers, Sultan Zaib, Faiz Muhammad, Zahirullah, Ali, Ayaz, Masood and Zubair Peerzada, carried the audience with their melodies. Wazir Zada was on percussions and Ibrar Hussain on the rabab.

The combination left a large number of listeners stunned, especially the younger generation which has had few if any opportunities to hear their cultural music come to life.

Hope in the song

According to the handout, locals appreciated the initiative and said such programmes were what the area needed – quality and affordable entertainment which helps promote local music as well as performers. Many said violence and bloodshed made it seem there was little room left in the region for revelry, however such concerts help lighten the mood.

According to the document, LWO President Jahangir said more cultural events would be organised under RICH, including folk music, kabaddi, a tribute to Fazal Rabi Ustad, visits to historical sites and painting exhibitions.

Published in The Express Tribune, February 29th,  2016.