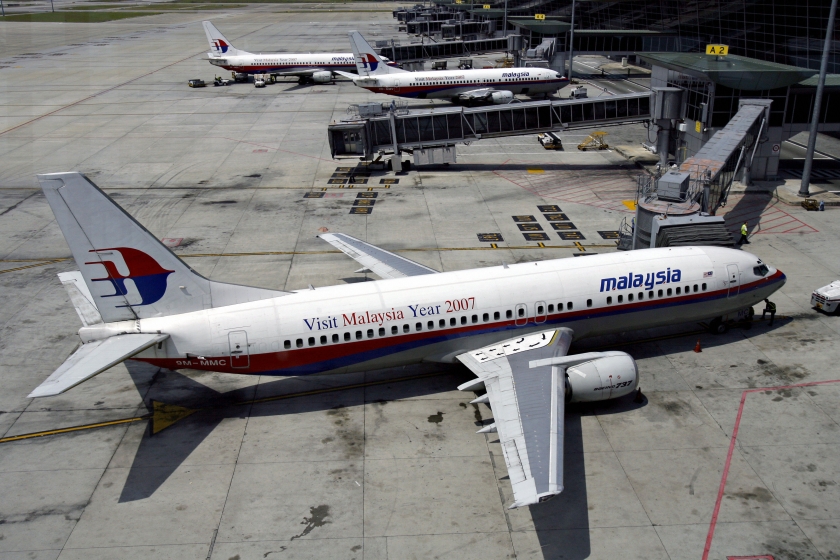 ---
BEIJING: Two family members of a Chinese passenger who disappeared on flight MH370 have filed suit against Malaysia Airlines, a Beijing court said Friday, as a two-year deadline to do so approaches on March 8.

The case was successfully registered at the Beijing Rail Transportation Court, the court said in a statement on its official website.

Citing the plaintiff, it read: "According to the Montreal Convention and the relevant laws and regulations, Malaysia Airlines is requested to provide compensation of 4.7 million Yuan ($719,000) in relation to the plane crash."

Malaysia confirms Thailand debris not from MH370

The family was notified about the crash on March 8, 2015 -- exactly a year after the incident, the plaintiff added, according to the statement.

The victim, surnamed Wang, had been one of 239 people on the fateful overnight flight from Kuala Lumpur to Beijing, which vanished soon after take-off. More than 150 of the passengers on-board were Chinese nationals.

Investigators believe the plane diverted and crashed in the southern Indian Ocean, but neither a crash site nor cause have been confirmed.

Malaysia Airlines probes off-course Christmas flight

Under international agreements, families have two years to sue over air accidents.

Several US, Malaysian and Australian law firms told AFP they had begun filing suit on behalf of dozens of relatives, seeking undisclosed damages.

In China, the capital's highest court has designated that the Beijing Rail Transportation Court will handle all civil action suits from MH370 victims' next-of-kin, according to a statement released by authorities on Friday.