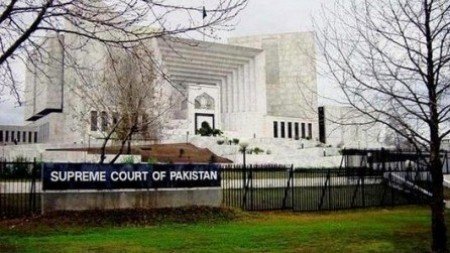 ---
ISLAMABAD:
The Supreme Court (SC) reserved its verdict on the petition filed by the PCO judges against the contempt of court notices issued to them after the July 31 judgement of the apex court.
The petitioner claimed that the contempt notices were issued by a 13 member bench of the the High Court under contempt of court act 197. 
Initially, the judge in chamber rejected the appeal stating that it was the 2003 act which is applicable in this case. 
However the petitioner argued that if the 1976 act is applicable then the appeal is competent and a stay order may be given. If the notices were issued under 2003 act then the notices will stand null and void. 
The petitioner asked the court to clarify under which act the notices were issued.
The verdict will be announced tomorrow (Tuesday).