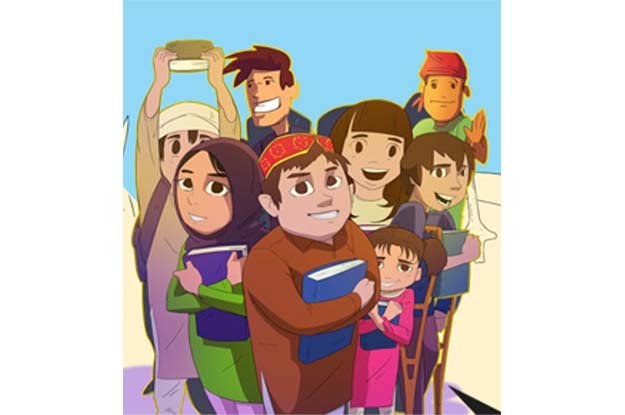 ---
KARACHI: The fourth Children's Literature Festival (CLF) and the sixth Teacher's Literature Festival (TLF) will be held this weekend, February 26 to 28, at Dawood Public School. With 90 per cent of the speakers from Karachi, the three-day festival will attract as many as 150 authors, poets, musicians and educational experts from across the country, announced CLF founder and advisor at Idara-e-Taleem-o-Aagahi, Baela Raza Jamil at Karachi Press Club on Wednesday.

The inspiration for CLF came from the Karachi Literature Festival (KLF), said Jamil. "We have institutionalised this movement. As many 500,000 kids and teachers have attended this event so far," she said, adding that the event is a platform for students of all schools to gather at one place and develop critical thinking skills. "We hope that the festival will also be held in Sukkur and Hyderabad. It is a social movement that will affect the country like a good virus," she said.

Public education: Standards need to be raised, says author

The salient features of the festival include sessions on storytelling, creative science integration, theatre, music, book making and live mural painting by 17 artists. There will also be a session on 'Growing up with Books' with a 12-year-old novel writer, Hamza Ahmad.




CLF co-founder Ameena Saiyid, who is also the managing director of Oxford University Press, said that they believe that kids learn through two means. "One, through means that provide them with fun and secondly when they are able to pose questions," she said, adding that the aim is to inculcate the habit of reading so that they develop opinions, as this is the way to personality development.

Dawood Foundation CEO and CLF director, Sabrina Dawood, said that it is an honour for Dawood Public School to host the festival. "CLF is one of the versatile means for kids to learn through different mediums," she said.

The literature divide

"In our country we have never understood the importance of children," said author Rumana Husain. There are no films for them, television used to air content for them but that too disappeared in the 80s and today we have no television channel for them either, she said. "All that is not learnt through textbook study should be highlighted by the media," she said.

Addressing a question on the cost of books at the previous CLFs, Saiyid said that considerable discount will be provided, as much as can be allowed. "What are our values?" she asked. "We would rather spend money at expensive restaurants and on designer clothes but when it comes to books, all of a sudden we find them expensive," she lamented.

Rukhsana Khan, a Pakistani-Canadian children's author, will be the keynote speaker. Khan, who is a published author of 13 books, will be talking about her publications at the festival.

Published in The Express Tribune, February 25th,  2016.
COMMENTS
Comments are moderated and generally will be posted if they are on-topic and not abusive.
For more information, please see our Comments FAQ