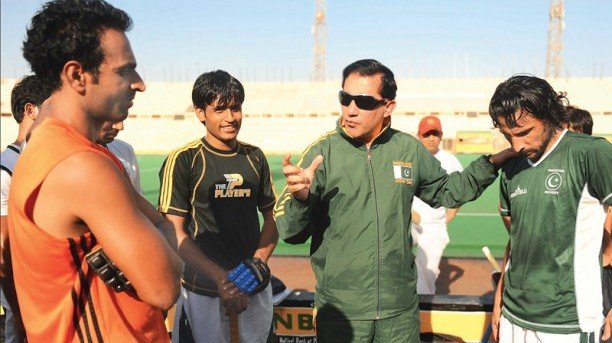 ---
KARACHI: Pakistan's hockey coach Khwaja Junaid has termed the Azlan Shah Cup an experiment to try out different combinations and formations in the absence of senior players on the eve of the team's departure for Malaysia.

Olympian and former youth coach Junaid has already been under severe criticism from various quarters for taking on the job for a single tournament. Junaid, however, looked at it as a challenge following Pakistan's disastrous World Cup campaign.

"My biggest challenge is to win a few matches with a young team," Juanid told The Express Tribune. That way we can bring back the fans and we also need to provide the federation with a good line up or better choices in terms of formations and combinations and a pool of players to choose from.

"This tournament can be an experiment where we can try different things. We're not going to play defensive hockey. My strategy is to keep a balanced combination of defensive and attacking game."

Junaid's only concern is the goalkeeping department and feels that it is one of the biggest weaknesses of the team, especially with the inclusion of two new goalkeepers Imran Butt and Imran Shah.