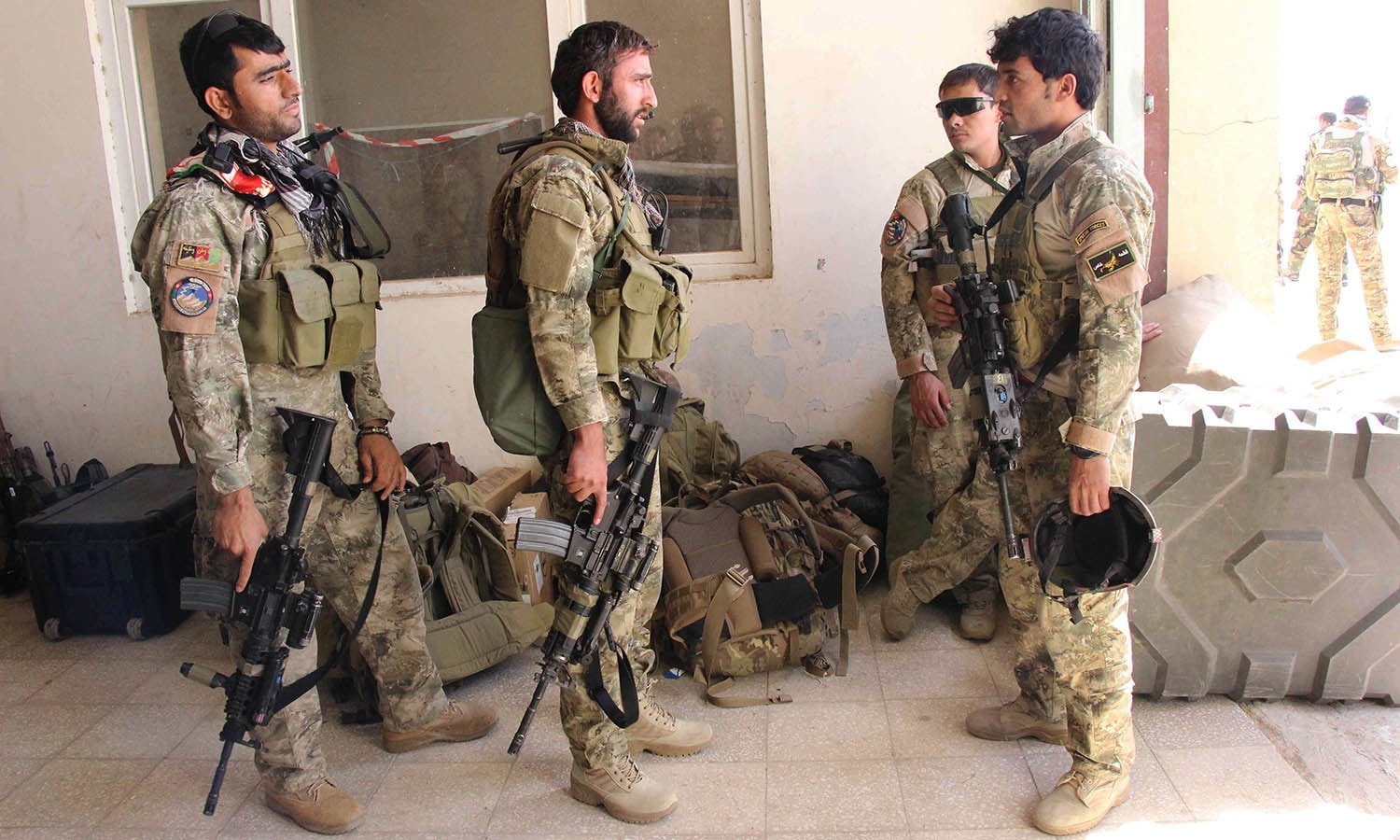 ---
ISLAMABAD: The United Nations on Wednesday accused US-led foreign and Afghan troops of carrying out a "summary execution" in a recent raid on an international-funded medical facility in central Afghanistan.

The accusation comes days after the UN expressed alarm at the highest civilian casualties in 2015.

'Collateral damage': 16 dead in US air raid on Kunduz hospital

In a joint operation conducted on February 18 in Afghanistan's Wardak province, two patients and a 15-year-old boy were killed inside a government health clinic funded by the Swedish Committee for Afghanistan, a UN statement revealed.

"On February 18, Afghan Ministry of Interior Special Forces and the international military conducted a joint operation in the Tangi Sayedan area of Daimirdad District of Wardak province and entered a government health clinic funded by the Swedish Committee for Afghanistan," the statement from the United Nations Assistance Mission in Afghanistan said.

"After the manager of the facility was tied up and other medical personnel forced with him into a room, two patients and a 15-year-old boy on visit were taken to a nearby shop and summarily executed," it added.

The joint raid by international and Afghan forces are seen in sheer disregard to UN's appeal this month to protects civilians in their operations.

The UN reiterates that intentional attacks on or in the vicinity of education facilities and hospitals, or on their personnel, committed as part of the ongoing conflict, constitute violations and abuses of international human rights law, breaches of international humanitarian law, and also violate the Constitution of the Islamic Republic of Afghanistan.

MSF rubbishes US claim on Kunduz raid

In October last year, an airstrike hit a hospital run by Medecins Sans Frontieres (MSF), killing at least 16 people, after which bombs continued to rain down near the medical facility for at least an hour after the air strike. At least 37 people were injured.

Claims; however, were made saying that Taliban fighters were conducting firing from within the hospital. These claims were however rubbished by MSF.

The bombing drew harsh criticism from several quarters, with the United Nations human rights chief saying it could amount to a war crime.