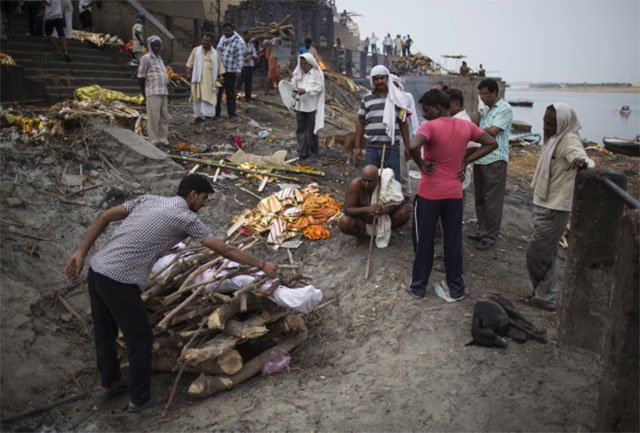 ---
ISLAMABAD: Hindu representatives urged the government to allot cremation grounds to the community and establish a temple on it. They also demanded the implementation of a five percent job quota for minorities.

A Hindu delegation led by President Islamabad Hindu Panchayat Dr Ashok Kumar met Special Assistant to the Prime Minister for Human Rights Barrister Zafarullah Khan on Tuesday. They urged the government to allocate land for a cremation ground, so that the community could perform their religious rituals. They also highlighted the problems being faced by the community and requested the government to address these issues on a priority basis.

Dr Ashok Kumar told The Express Tribune that the community is facing various issues including lack of community grounds, a cremation ground temple amongst others which must be addressed. "There are no grounds for the community, especially in the twin cities of Rawalpindi and Islamabad, where we can celebrate our festivals like Diwali and Holi," said Kumar.

Human rights activist Kapil Dev who also attended the meeting, told The Express Tribune that around 158 Hindu families and over 800 people live in the capital, but due to the lack of a cremation ground, they are forced to go as far as Sindh to perform the ritual.

"It is difficult for us to move dead bodies to Sindh, especially in summer. Therefore, the top civic body should establish a cremation ground," said Dev.

Barrister Zafarullah Khan assured the community that their issues would be resolved.

Published in The Express Tribune, February 24th, 2016.
COMMENTS
Comments are moderated and generally will be posted if they are on-topic and not abusive.
For more information, please see our Comments FAQ