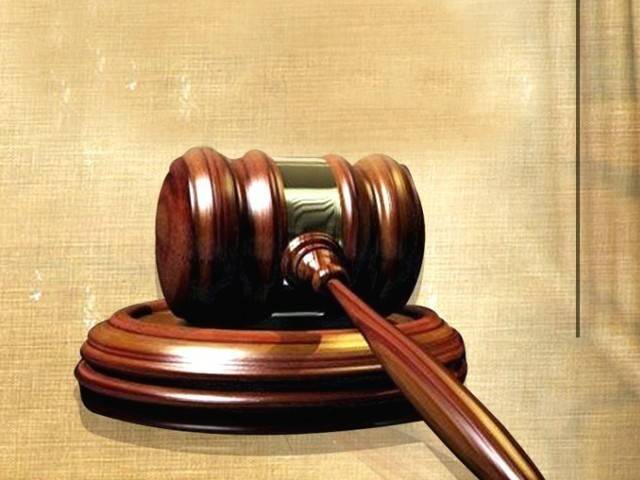 ---
CHAKWAL: A local court on Monday sent two alleged murderers including a woman on a three-day physical remand.

Shajar Abbas, a resident of Dhoke Feroze, went missing two months back but his body was recovered by the police recently after the alleged killers including the victim's wife confessed to the killing and led the investigator to the place in his house where the body was buried.

After Abbas went missing two month's back, his mother and brother had lodged a disappearance case with the local police.

The police conducted an investigation into the case and arrested Nabeela, the victim's wife, and Haider Ali, his 'friend' who was in relationship with Abbas's wife.

Both Nabeela and Ali confessed to dumping the victim's body in a room of his house after they strangulated him to death. According to the police, Nabeela and Ali wanted to marry off after the dust around the murder case settled.

Investigation Officer Naseer Ahmed Shah said that the victim's mother had also suspected that her daughter in-law may be behind the killing.

He said that a three-member team also interrogated the victim's wife who confessed to the killing her husband with the help of Ali, and buried him in the room.  The police team raided the house and exhumed the body stuffed in a sack and a cloth warped around the neck.

Shah said initially Nabeela was reluctant to accept her crime but when she was told during the investigation that Ali has confessed to the killing, she confessed to her involvement and took the police to the place where the victim had been buried.

The body was handed over to the family, the police official said. Nabeela married Abbas, a driver by profession, a few years ago and they had two young daughters. When Abbas lost his leg in a road accident a few months ago, the couple developed differences which also led to regular altercations between the two, the police quoted the victim's neighbours as saying.

Published in The Express Tribune, February 23rd,  2016.