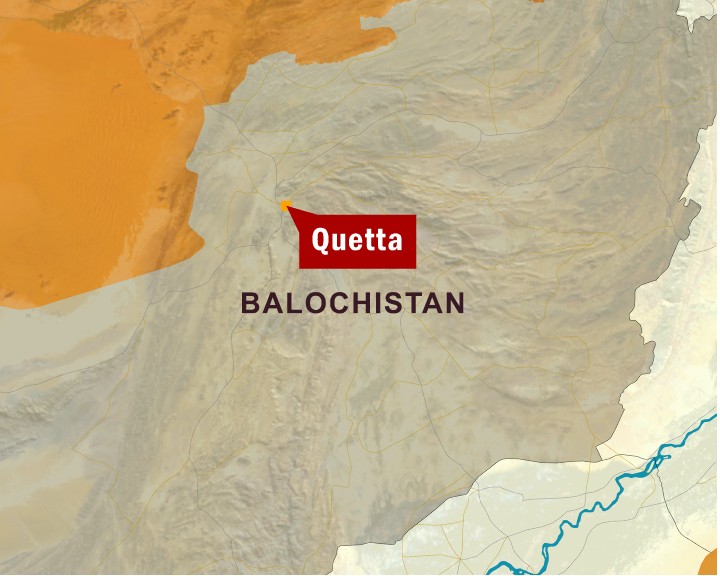 ---
QUETTA: The recent target killing of Associate Professor Nazima Talib has sent shockwaves through academic circles and teachers in Balochistan are taking a strong stand. Balochistan, which makes up 40 per cent of the country's area, is plagued with a severe lack of resources.

Law and order has been a problem for long and police say sectarian and ethnic target killings in the province have claimed 87 lives and injured 303 people in 168 incidents so far this year.

The killings embarrass the police, who concede that none of the assassins has been arrested and have forced people, including many teachers, to flee.

Currently, there are more than 200 senior teachers from all over Pakistan serving at the University of Balochistan, but worried by the increasing number of target killings, several are not willing to teach anymore. Twenty-five senior teachers of the university have quit their jobs while 60 others have requested for immediate transfers.

"Gunmen are roaming around killing teachers. They have left us at the mercy of terrorists. I won't go to the university under these circumstances," said Farkhanda Aurangzaib, a professor in the English department.

President of the Academic Staff Association Kalimullah Barech has demanded that the influential Nawabs and Sardars of the province to intervene. "This is a very dangerous situation. We demand of the political and tribal leaders of this province to hold a grand jirga and sit together to resolve this issue."

Following the killing of Professor Talib, the university has also eased conditions on those teachers who have requested for transfers. "Some teachers have already left and others have requested for early retirement. We have allowed them to leave," acting vice chancellor Professor Dr Rasool Bakhsh Raisani said.

This surge in violence threatens to undermine the prospects of political reconciliation that the Pakistani government has recently started in Balochistan, warns Ali Dayan Hasan of Human Rights Watch. "Target killings and disappearances underscore political breakdown in Balochistan and assassinations are an instrument of political warfare," he says. "By living your everyday life you can simply be shot dead and it doesn't matter if you've been in Balochistan 10 years, 20 years, half a century or longer."

The Balochistan Liberation Army, the group that claimed responsibility for Professor Talib's murder, said its assassinations of Punjabis avenge the deaths of Baloch people at the hands of the military.

"It is placing large sections of the non-Baloch population in a state of anxiety and fear and will lead to greater instability and violence in the province," Dayan said. The Baloch insurgency also has regional and international strategic and security implications and the military fears that intensifying US-led operations against the Taliban in southern Afghanistan will see militants flee across the border into Balochistan.

Not only is the province rich in oil and gas its capital Quetta is also said to be a haven for al Qaeda leader Mullah Omar and his leadership council 'Quetta Shura'.
COMMENTS
Comments are moderated and generally will be posted if they are on-topic and not abusive.
For more information, please see our Comments FAQ