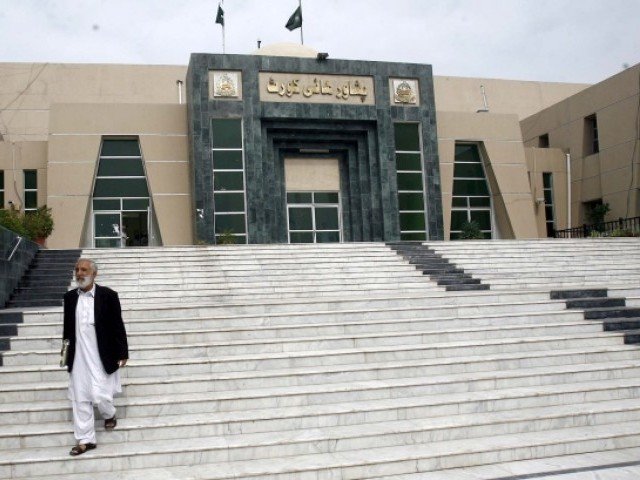 ---
PESHAWAR: A division bench of Peshawar High Court ordered the provincial government to regularise the services of Shaheed Benazir Bhutto Human Rights Centre for Women employees and disposed of the case.

The bench of Justices Nisar Hussain and Roohul Amin Khan was hearing writ petitions filed by Waheedullah, Anila Rahman and 34 other employees through their counsel Ijaz Anwar.

The bench was informed the centres were opened by the federal government across the country to provide relief to women who were victims of violence. Anwar said the facilities were also opened in several districts of Khyber-Pakhtunkhwa including Kohat, Abbottabad, Peshawar and Swat.

The federal government prepared a PC-I in 2004-05 for the regularisation of employees, but it could not be implemented before the 18th Constitutional Amendment, Anwar told the court.

Anwar recalled the government introduced the 18th Amendment in 2010 and several departments were devolved to the provincial government, including those centres.

He maintained at the time of devolution, the provincial government informed the federal government of its willingness to continue projects if the latter kept providing financial assistance to run them. He said these projects were stopped after a year when the federal government took its share of the financing out of the equation.

Darul Aman

"The provincial government sacked employees and closed centres at the districts, but the Kohat centre was later made part of the regular budget," he argued. Anwar said the provincial government re-advertised the post after terminating the workers.

Citing a Supreme Court of Pakistan judgment, he said authorities were directed to regularise the services of the employees if they had been working for the last six years. "Besides, there were recommendations of the Khurshid Shah committee which said contractual employees who completed a year of service should be regularised," he pointed out.

Justice Amin questioned Deputy Advocate General Fazal Rabi on why the Kohat centre was put on the regular budget and the others were closed. Rabi replied the province had a Darul Aman in all other districts and could not run two facilities for the same purpose. Rabi highlighted there was no Darul Aman in Kohat and so the K-P government shifted the centre to the regular budget.

Justice Hussain remarked the province's share of the National Finance Commission was increased after the 18th Amendment. However, the DAG argued workers of the centres were employees of the federal government and K-P had its own regularisation policy.

After hearing the arguments, the court reserved the judgment and later announced a short order. It told the provincial government to regularise services of SBBC employees.  The details of the modalities were not made clear.

Published in The Express Tribune, February 20th,  2016.
COMMENTS
Comments are moderated and generally will be posted if they are on-topic and not abusive.
For more information, please see our Comments FAQ