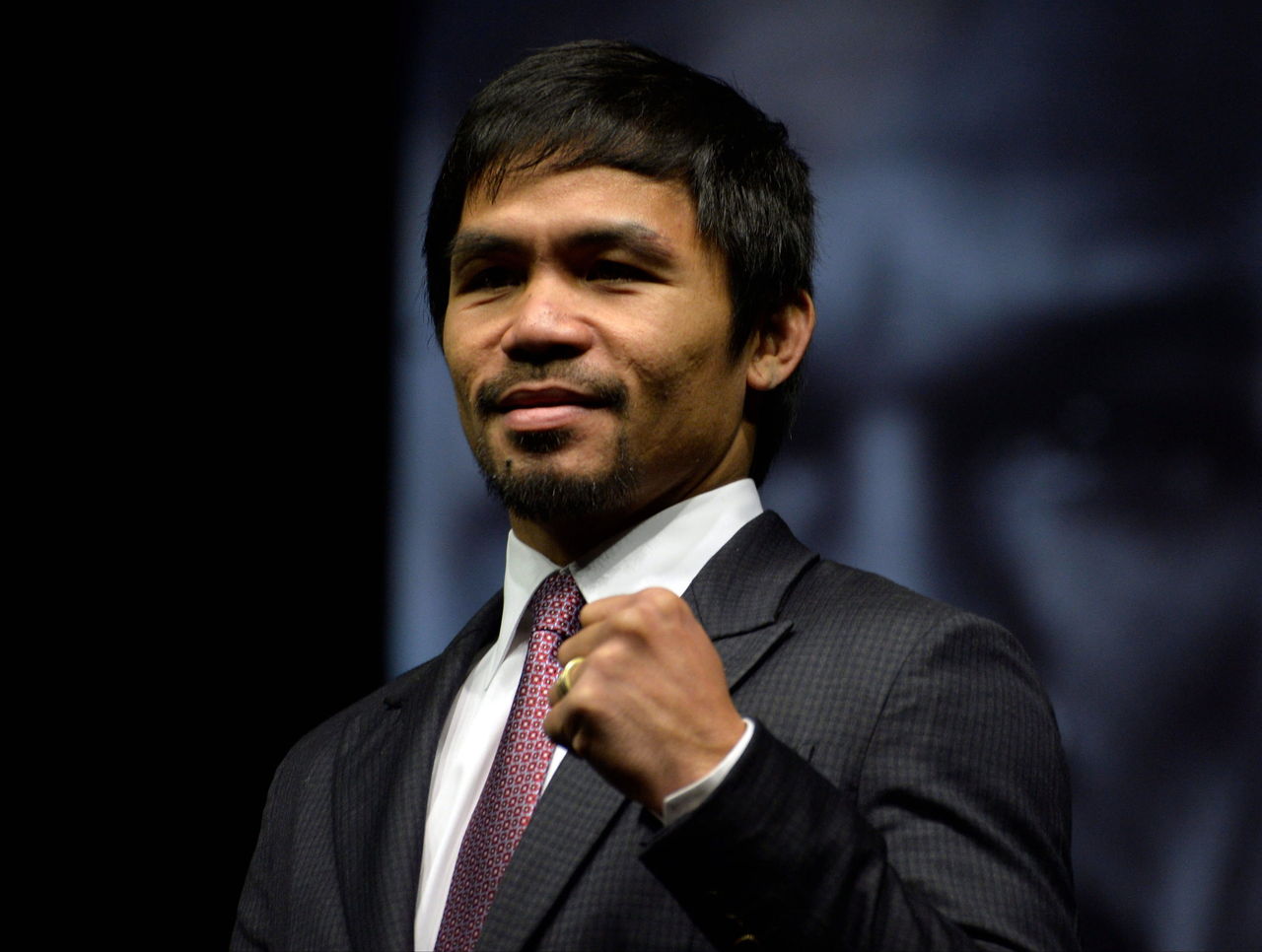 ---
MANILA: Philippine boxing great Manny Pacquiao refused to back down Friday over gay slurs that have tarnished his reputation and cost him millions in sponsorship deals, insisting God is on his side.

The eight-division world champion smiled and joked through a short training session in his hometown of General Santos just after dawn, then told reporters he had no intention of bowing to his critics.

Mocking same sex marriage, Zimbabwe's Mugabe asks Obama to 'marry him'

"What I am saying is right. I mean I am just stating the truth, what the Bible says," Pacquiao said.

Pacquiao, who converted from Catholicism to an evangelical Protestant faith late in his boxing career, created a global controversy this week when he described homosexuals as worse than animals.

"It's common sense. Do you see animals mating with the same sex? Animals are better because they can distinguish male from female," Pacquiao told Filipino television station TV5.

"If men mate with men and women mate with women, they are worse than animals."

Pacquiao issued an apology on social media after the controversy broke.

But Nike, his major global sponsor, immediately cancelled its endorsement deal with him, describing his comments as "abhorrent".

Pacquiao, who intends to retire after his April fight against American Timothy Bradley to pursue a career in politics, said Friday his apology was qualified.

"What I did wrong was just comparing the people to animals, but you know what I am telling is the truth," he said.

"I mean I am just telling what the Bible says. We believe God and then we should honour the word of God."

Pacquiao said the controversy had not impacted his training or dampened his morale.

"I'm happy. I'm always happy because God is with me," he said.

Rome hosts large rally against same-sex unions and gay adoption

One of Pacquiao's media handlers told reporters at the training session on Friday that they were not allowed to ask him any questions about the controversy.

However Pacquiao appeared eager to show he remained firm in his religious convictions, and happily accepted questions on the controversy.

A Nike statement released Wednesday said the company no longer wanted anything to do with Pacquiao because of his comments.

"Nike strongly opposes discrimination of any kind and has a long history of supporting and standing up for the rights of the LGBT community... we no longer have a relationship with Manny Pacquiao," the statement said.

Pacquiao continued to wear his Nike apparel at Friday's training session.

Many prominent figures in the United States, where same-sex marriage is enshrined in law, also expressed revulsion this week at Pacquiao's comments.

Jason Collins, the first openly gay athlete in the NBA, dismissed Pacquiao as "bigoted".

"I lost all respect for you," Collins wrote on Twitter. "Bigoted people like you (& yes you are one) should never hold an office in politics."

Pacquiao's long-time rival, Floyd Mayweather -- who outclassed the Filipino in their money-spinning mega-fight last year -- also took aim at the remarks.

"We should let people live their lives the way they want to live their lives. To each his own," Mayweather was quoted by TMZ Sports as saying.

Meet the gay teacher hoping to transform a Muslim-majority school in UK

While homosexuality is not criminalised in the Philippines, gay marriage is outlawed due to strong opposition from the Catholic Church.

Eighty percent of the Philippines' 100 million people are Catholics.

But the controversy has dominated the local media, and gay rights campaigners have expressed outrage.