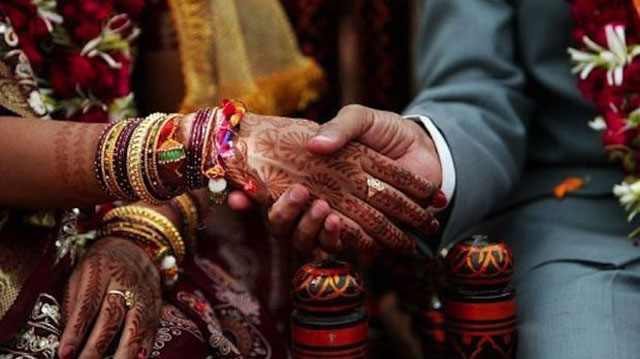 ---
NEW DELHI: A groom was hit and killed by a bullet apparently fired by celebrating members of his wedding party in northern India, a local police officer said on Thursday.

Amit Rastogi, 28, was fatally struck late on Wednesday in Uttar Pradesh state while leading the party to his bride's house, in the customary manner at Indian weddings.

"He was hit by a bullet in the head apparently fired by someone from the marriage party but we are looking at other angles, including murder," Uma Shankar Singh, the investigating officer in Sitapur district where the incident occurred, told AFP.

The officer said the groom, who fell from his horse after being hit, was taken to hospital in the state capital Lucknow where doctors declared him dead.

Although outlawed in India, celebratory firing at weddings and other events is common in the country, across South Asia and in other regions, although fatalities are relatively few.

On Monday, a 14-year-old boy was killed after being struck by a bullet at a wedding in neighbouring Baghpat district of Uttar Pradesh.

In February, an eight-year-old boy was killed in Shamli district when ruling political party workers fired shots to celebrate their victory in municipal elections.
COMMENTS (5)
Comments are moderated and generally will be posted if they are on-topic and not abusive.
For more information, please see our Comments FAQ