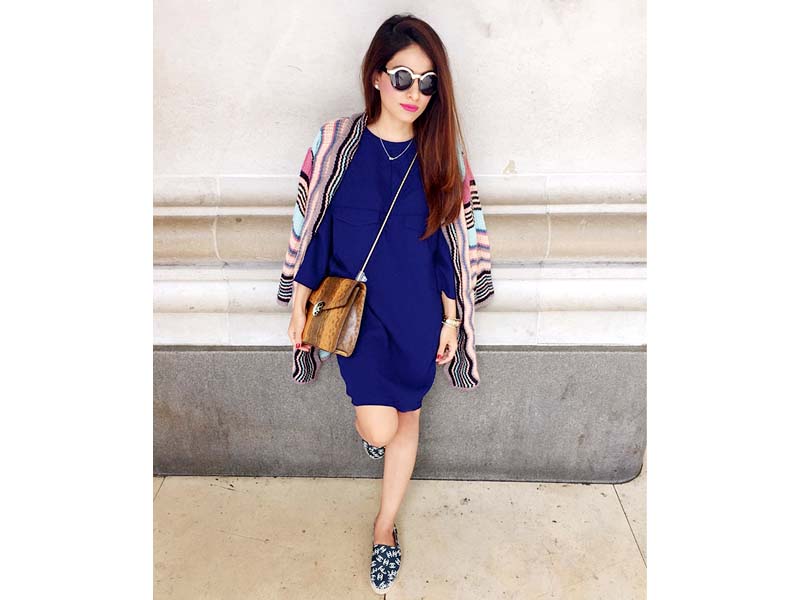 ---
We met up with stylist and CEO of Magicosmetix, Alyzeh Rahim Shirazi and spoke to her about her personal style, her rule for not following the pack and how her metabolism changed after getting married!

How would you describe your body type?

Petite and slim.




Has your body type changed over the last five years?

Yes, after getting married I gained some weight, which took me a while to shed. However, with the right diet and working out I managed to get back into shape. Also, post 25 years of age I did notice a slight decline in my metabolism. I am not able to eat as much as I used to before and get away with it!




How has your style changed over the years?

Style is constantly evolving for everyone as new trends come and go, but the key is to personalise trends. I always like to experiment with my style; I think I've toned down on colour in recent times. I haven't shied away from it, I still add quite a bit of it but I like darker colours more than I used to. I really like the option of being versatile with the way I dress and that's one thing that has always been a part of my personal style. I'd also rather dress up than dress down on an everyday basis.

In your opinion what is your most troublesome area?

Probably my upper thighs, but I try to never let it get out of control.




How do you dress your body according to your body type?

Luckily, I don't have to do that, but I tend to stay away from plunging necklines in general.

In your opinion what is the biggest mistake a person can make while dressing here?

Following trends blindly! One should have a signature style and should try not to be a part of the pack.

What silhouettes suit your body the most?

I like anything A-line, layered, tight on the bottom and loose on top.

What is the one piece of clothing that you shy away from wearing and why?

Anything that's way too body-hugging!