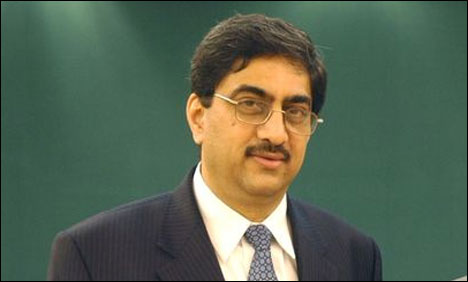 ---
ISLAMABAD: The Indian High Commissioner said on Monday that resumption of talks between India and Pakistan are not linked with the progress of investigation into the Pathankot airbase attack.

On January 2, the two countries had agreed to postpone the parleys after the Indian airbase near Pakistan's border was stormed by terrorists, killing seven Indian security personnel.

"I would not say that," replied Gautam Bambawaly when asked whether the foreign secretary level talks were conditional to the outcome of investigations the Pakistani authorities were carrying out into the incident.

Talking to reporters in Islamabad, the newly-appointed high commissioner said the both foreign secretaries and the national security advisers are in contact, but no date has so far been finalised for the meeting.

The Pathankot inquiry

The foreign secretaries would meet the moment atmosphere is ripe for such talks, he added.

Bambawaly stressed the need for enhanced trade ties and visa relaxation for business communities of the two sides as well as trade fares on either side of the border.

The foreign secretaries meeting was part of the agreement reached during the visit of Indian Foreign Minister Sushma Sawaraj in December last year to resume the comprehensive bilateral dialogue.

After India claimed that Pakistan-based outfit Jaish-e-Muhammed (JeM) was behind the attack, Islamabad formed an investigation team comprising officials from civil and military intelligence agencies to ascertain the claim.

Pathankot attack: Pakistan to send special investigation team to India

Subsequently, Pakistan apprehended scores of suspects including head of JeM Maulana Masood Azhar.

However, media reports suggest Pakistani investigators have found Indian leads "inadequate" to implicate Azhar in the case.