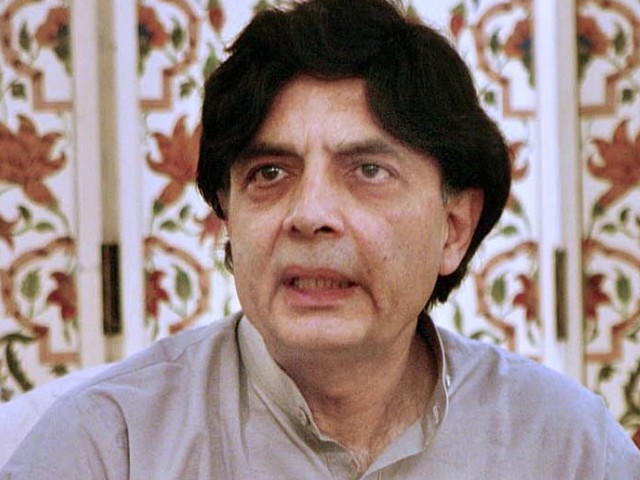 ---
ISLAMABAD:



Interior Minister Chaudhry Nisar Ali Khan has directed all private security companies operating in Islamabad to ensure their security guards are trained at the Police Line Headquarters or the Security Division Islamabad in addition to establishing a strong room for guards and carrying out their police verification.




The Islamabad administration has also directed these companies to furnish requisite details, including the total number of the security guards and the number of guards who have completed their training as per a checklist within a week.

The companies have also been told to give details of the compensation policy in case of death, injury or loss of a security guard. The defaulting companies, under the law, have been warned of strict action.

According to the checklist, it has been ensured that the monthly performance reports about the functioning of the companies as well as compliance of laws, rules and instructions are being submitted by the security companies regularly to the chief commissioner, Islamabad Capital Territory (ICT) and Special Branch of ICT police.

The companies have also been asked to make sure that no untrained guard will be deployed in Islamabad besides making sure that particulars and police verification reports of security guards of the company are being submitted to a licensing officer and other relevant department. Under these directives, the companies will also submit a clearance certificate of the police of the security guards from their native districts.

Each security company has also been advised to enclose a certificate clearing it of involvement in any illegal activity or not. The companies will also submit details of arms licences of them along with a certificate that all the arms licences are valid and renewed up-to-date besides submitting a 'No Demand Certificate' from the income tax department to chief commissioner, ICT on an annual basis.

Displaying of identification cards by security guards, along with information about their licence number as issued by the authorities concerned, is also mandatory under the new directives. Submitting a certificate regarding provision of a wireless set to ICT police as per condition of the licence is also binding.

A security company operating in the capital territory is not authorised to execute a contract or be sold to any foreign security company or a group. These companies may also not induct any foreign director. They have also been asked to ensure the implementation of the monthly salary which is announced by the federal government under the Minimum Wages Act.

Published in The Express Tribune, February 13th,  2016.