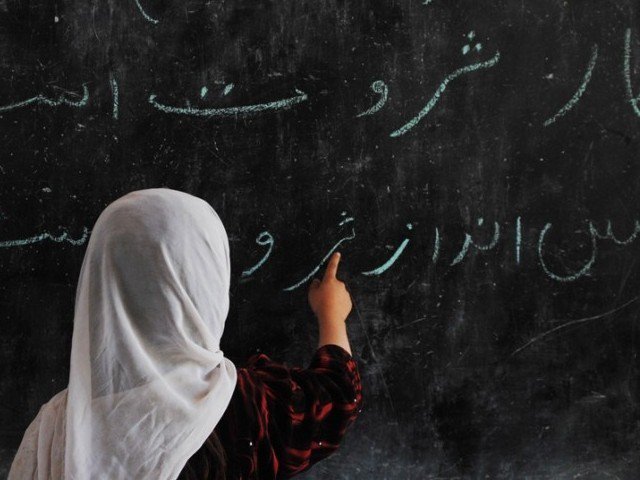 ---
LAHORE: Speakers at an education budget convention on Thursday stressed the need for raising the allocations for education and removing hurdles in the timely transfer of funds to the departments concerned.

The session titled Lahore Education Budget Tracking Convention was organised by Alif Ailaan in collaboration with Kafka Welfare Organisation.

Insaf Students' Federation (ISF) member Mubeen Sultan said several schools in the city were "over-populated". He said communities were expected to donate land for their extension.

MPA Lubna Faisal said non-salary funds of public schools on Bedian Road had not been released six months after the allocations were approved. She urged the stakeholders to play their role to improve the situation.

Jamil Najam, a former director of public instruction, said Rs10.4 million reserved for school furniture in 2014 could not be utilised. He said funds should also be provided for teachers' empowerment and to provide incentives for them.

Alif Ailaan's Umair Asif presented a breakdown of budget, its usage and dissemination. He said non-salary and development budgets were released in January. He said delays in release of funds were a hurdle in the implementation of Article 25-A (right to education) of the Constitution.

He said 4 per cent of the 2015-16 budget had been reserved for non-salary budget, 7 per cent for development budget and 89 per cent for salary budget.

He said according to Alif Ailaan's District Education Ranking 2015, 31 per cent children dropped out from school and 16 per cent public school buildings were not in a good shape.

Umair said school management committees received Rs700 million in 2014-15 but spent only Rs534.97 million. He said that school development budget had increased by 11 per cent in 2013-14 but 24 per cent of it could not be used. "An increase of 6 per cent was recorded in 2014-15, out of which 51 per cent remained unused."

MPAs Farzana Butt, Najma Afzal, Rao Kashif Raheem, Iffat Miraj, Fatima Fareeha, Khaula Amjad and Fauzia Ayub were also present on the occasion.

Published in The Express Tribune, February 12th, 2016.