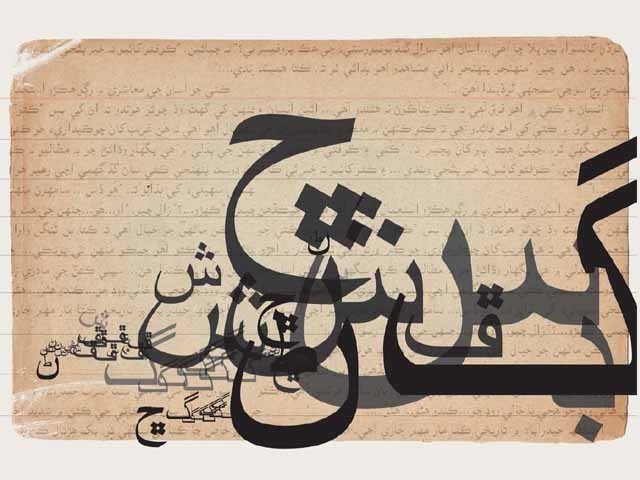 ---
HYDERABAD:



A dissociated chairman, a controversial secretary, a dysfunctional board of governors and lack of finances has landed a literature-promoting institution into a nearly inoperative state.




The Sindhi Adabi Board, located in Jamshoro, seems to be witnessing a slow decay with the printing press no longer rolling and staff deprived of salaries and pensions.

Promising start

In August 1940, nationalist leader and then provincial education minister, GM Syed, founded the Central Advisory Board for Sindhi Literature. Prominent Sindhi literary figure, Miran Muhammad Shah, who later served as speaker of the Sindh Assembly, was appointed its first chairman.

Sindh Literature and Culture Festival: 'Only those nations thrive that revisit their history'

Several iconic scholars were among the board's 15-member committee.

In 1951, the institution was renamed the Sindhi Adabi Board and in 1955, made an autonomous organisation.

In the five decades since its establishment, the board published over 500 books on various subjects, including history, philosophy, sufism, politics, poetry, and translated works of literature.

The board's chairman would usually be the provincial education minister. But its incumbent chairman, Makhdoom Jameeluz Zaman, is the Sindh revenue minister who is a poet as well. Zaman, son of late Pakistan Peoples Party leader Makhdoom Amin Fahim, resigned in October 2011 due to alleged internal wrangling but continues at the post since the resignation was not accepted. Zaman's grandfather, Makhdoom Talibul Maula, a poet and PPP lawmaker, also held the same charge. Like his grandson, he too had resigned in dismay in 1992.

Poets remembered: 'Extremist mindset can be changed through literature'

Present-day problems

In the early days, the board's secretary used to come from a literary background, but the present secretary Allah Dito Vighio, serving since July 2011, has an administrative background. The secretary has set an example of financial irregularities in the last four years, allege members of the Save Sindhi Adabi Board committee.

During a press conference in Hyderabad recently, they accused Vighio of earning kickbacks by getting the board's books published privately. Hafiz Ahmeddin Indarh and Abdul Qadir Durrani, who are leading the employees' protests, alleged misappropriation in the utilisation of funds for construction of the board's building, and demanded an inquiry into the matter.

The board's staff has been holding almost daily sit-ins to protest the non-payment of dues for the last two months.

Policy decisions are taken by the 16-member board of governors (BoG), which includes the chairman, secretary and provincial secretaries of education and finance. It is required to meet quarterly besides for the budget session and a general meeting in March every year.

Siddiqui stresses promoting literature, young writers

"Zaman hasn't been attending office for years owing to which the BoG meetings rarely take place," said a board member requesting anonymity. "This has rendered the BoG defunct as policy decisions are taken by the administration."

Editors of Mehran, Gul Phul and Sartiyon magazines complain that they have been unable to publish anything for the last five months or so. They said they regularly prepare content but are unable to go to print due to shortage of funds.

"Our problem is that we are not abiding by the constitution which regulates the board," said Gulbadan Javed, Sartiyon's editor. Even the board's website is completely non-functional.

The other side

Talking to The Express Tribune, the secretary refuted charges of corruption, and cited financial hardships as the only reason behind the delay in payment of salaries. "Our annual budget [given by the Sindh government] is Rs30 million, but we have to arrange Rs32.6 million only for salaries and pensions," he claimed. "How is it possible for us to meet the costs for publication, and other works?"

The sum is released in quarterly installments each but it usually takes four to five months for the amount to come through, explained Vighio. "This leads to deferred payments and salaries," he said, adding that the board has 63 serving and 38 retired employees.

Vighio said he has demanded from the government an immediate grant of Rs50 million to salvage the board, and has also asked for raising the annual grant from Rs30 to Rs100 million.

Justifying the use of private presses to publish the board's books, he said, "All three major printing machines were sold out from 2001 to 2006. We are barely able to publish our three magazines from the eight-plate machine at our disposal," he complained.

He stressed that the cost of private publication was four times less than the board's own printing. According to him, the provincial government has approved a grant for procurement of two new printing machines but the amount has not yet been released.

The government is also financing the construction of the board's new building and renovation of the existing one for Rs98 million. "It is known that construction work helps authorities earn commissions, so they are least interested to fund literary activities and pay pending salaries," lamented an official, requesting anonymity.

Published in The Express Tribune, February 10th, 2016.
COMMENTS
Comments are moderated and generally will be posted if they are on-topic and not abusive.
For more information, please see our Comments FAQ