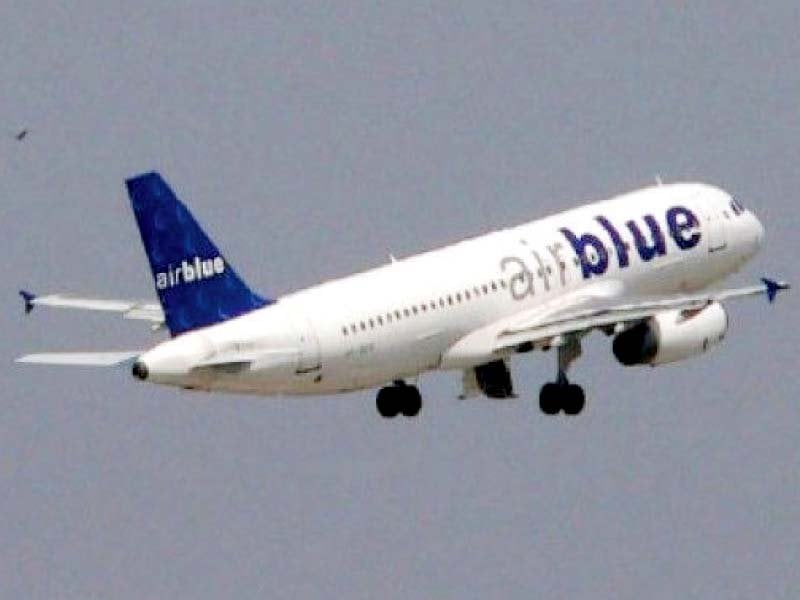 ---
KARACHI:



Private airlines in the country will put at least nine more aircraft in air over the next few months, as the drop in oil price helped airlines around the world post record profits after years of trouble.




Airblue received first of its four Airbus 321 on Sunday and hopes to make it operational within a week. The 220-seat, all-economy jet will help the airline resume its UK flight operation.

"We will be getting the second aircraft on February 26 or 27," said Airblue Corporate Planning Director Raheel Ahmed. "The other two will soon follow over the next few weeks."

In the latest aviation policy, the government has waived duties and taxes on the import of aircraft and spare parts in a bid to boost the industry. But officials say the decrease in jet fuel price has also increased the airlines' appetite for fleet expansion.

Airblue, which right now operates three A321, will have a fleet of seven aircraft once the induction process is completed. But the airline is also using few aircraft on wet lease to meet its immediate requirements.

On the other hand, Pakistan's largest private domestic airline Shaheen Air International (SAI) also expects to receive the first of its four Airbus 330-200 in the last week of this month.

"The other three will be received in March, April and June. These are long-range aircraft, capable of covering a distance of 13,000 kilometres," said a senior SAI executive. "So yes we are looking to add more international destinations including Manchester pretty soon."

Shaheen would ultimately increase its fleet size to 17 aircraft by the middle of the year.

International passenger traffic from Pakistan has seen a steady growth of 5% to 7% but air travel on domestic routes has been held back by high taxation, says Airblue Managing Director Junaid Khan.

"The main reason for fleet expansion is the new aviation policy and exemption from customs duty on new aircraft. That has been a bigger motivating factor than the low oil price," he said.

But government taxes, which make up 35% of the domestic ticket price, have been a real worry for the airlines.

The newest domestic airliner Air Indus, which has been facing problems for the past few months, has also wet leased a Boeing 737-800 and is awaiting necessary checks before its operation starts.

The expansion bid of private carriers has coincided with the turmoil in Pakistan International Airlines (PIA), which has cancelled hundreds of flights in the past week following a union strike.

Pakistan adopted an open skies policy in the 1990s, allowing competition on domestic routes and giving broader access to foreign airlines.

More than 20 licences were issued to the airliners but none except Shaheen Air survived. Aero Asia, Bhoja Air and others succumbed to financial troubles.

A capital-intensive business, airlines are often run and sponsored by people who do it more for charm and prestige than the return on capital, which takes years to come.

The risk-averse nature of Pakistani banks has not helped the airlines either. A narrow-body jet is leased for around $50 million.

Published in The Express Tribune, February 9th, 2016.

Like Business on Facebook, follow @TribuneBiz on Twitter to stay informed and join in the conversation.