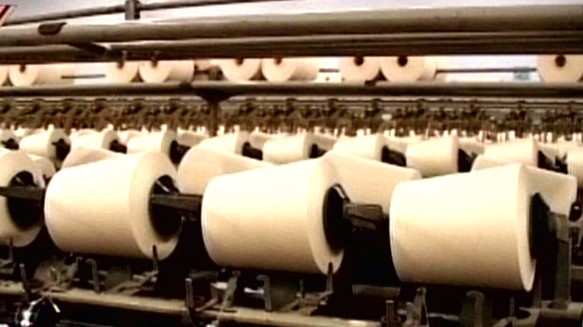 ---
ISLAMABAD:
The federal government called a joint meeting of stakeholders in Islamabad to address the yarn crisis on Monday.
The meeting will be chaired by the Textile Minister Rana Farooq Saeed.
Textile exporters and material manufacturers called on the government to immediately ban an export on cotton yarn.
Fifty percent of factory production came to a halt due to non-availability of cotton yarn, the value-added sectors wrote in SOS letters to the government.
Factory owners claimed that if the export of the vital raw material is allowed to continue, thousands of workers will be laid off from textile units.
Textile spinners, on the other hand, are unhappy with the proposal to ban yarn exports, or the imposition of regulatory duties.
COMMENTS
Comments are moderated and generally will be posted if they are on-topic and not abusive.
For more information, please see our Comments FAQ