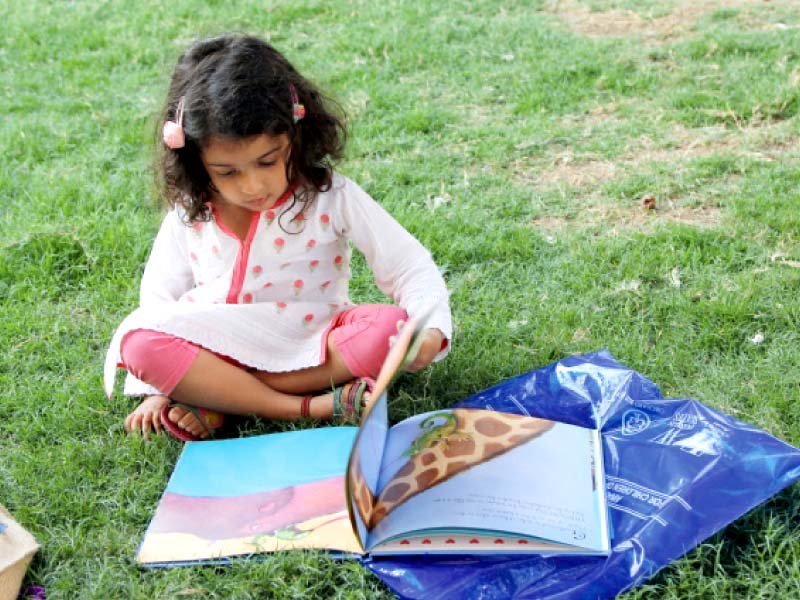 ---
KARACHI:



The morning hour on a public holiday did not keep the crowd away from the 7th Karachi Literature Festival (KLF) which kicked off Friday with a special tribute to writer Intizar Hussain, who recently passed away.




Oxford University Press (OUP) managing director Ameena Saiyid requested a moment of silence for Hussain, who had been a known face at literature festivals in the past and was scheduled to appear this year as well. "It is in these very gardens that writer Nadeem Aslam called Intizar Hussain the greatest living writer on earth," she said.

After Anupam Kher, Nandita Das drops out of Karachi Literature Festival

KLF co-founder Asif Farrukhi too paid homage Hussain. Over the years, Hussain had become the father of literature festivals, he said. "He is now in the assembly of immortals," he said, adding that he's with them as a mourning spirit of all literary festivals.

Saiyid spoke about KLF's journey so far. "For Asif and I, starting KLF was an act of defiance," she said.

Awards announced

The awards for the best works of fiction and non-fiction were also presented during the inauguration ceremony. Aamer Hussein's '37 Bridges and Other Stories' won the best fiction book prize while the non-fiction award went to 'Rethinking Identities in Contemporary Pakistani Fiction: Beyond 9/11'. For the first time, KLF also recognised works in Urdu language. A combined award for Urdu fiction and non-fiction was given to Dr Najiba Arif.

Literature and violence

During her keynote speech, poet Fahmida Riaz lamented the loss of two literary giants, Intizar Hussain and Punjabi and Urdu writer, Nasreen Anjum Bhatti. "Even before Intizar Hussain's death when I was deciding on a topic for my keynote address, there was one deadly incident after another," she said, adding how the APS attack was hardly forgotten when the Charsadda attack happened.

"Can we keep literature away from such incidents?" she asked. "As Gabriel García Márquez titled his book 'Love In the Time of Cholera', we too have to keep the festival amid terrorism and bloodshed. This is the only way to deal with the situation."

On its seventh leg of journey, KLF to award Urdu fiction, non-fiction works

Riaz regretted that the sale of books at KLF is not as high as one would expect. She suggested making it mandatory for visitors to take at least one book home when they attend the festival.

The second keynote speaker, nuclear physicist Pervez Hoodbhoy, drew similarities and differences between people living on either side of the border based on his recent visit to India. "Like us, they [Indians] live in the past," he said. "But in other places they are crazier than we are," he said, referring to a 'religious mathematics' subject that is taught in some parts of India as part of the curriculum. Their diligence towards the written word in Sanskrit is the same as we have for Arabic, he pointed out.

Hoodbhoy took the discussion back to the tendency of both nations to live in the past and glorify it. Today, we know more about the world than our predecessors did. Be it the solar system, asteroids or the very framework of an atom, we know more than our ancestors did, he said.

Published in The Express Tribune, February 6th, 2016.
COMMENTS
Comments are moderated and generally will be posted if they are on-topic and not abusive.
For more information, please see our Comments FAQ