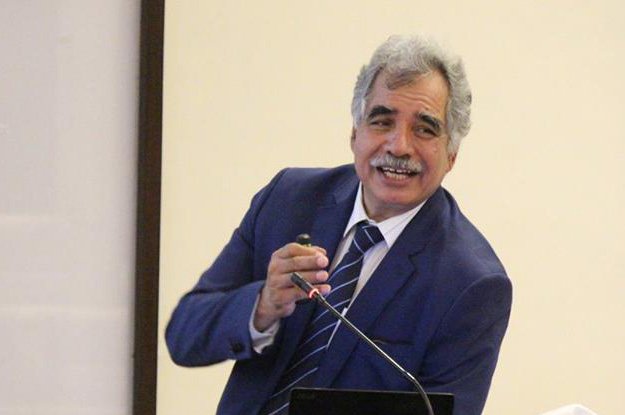 ---
LAHORE: "Every seventh death in Pakistan results from some form of cancer. Of the 90 million women in the country, 10 million are likely to suffer from breast cancer at some stage of their life," University of Lahore Department of Surgery chairman and Cancer Centre director Arshad Cheema said on Thursday.

He was speaking at a seminar organised by Surgical Oncology Society at a local hotel.  "As many as 80 million people died from cancer worldwide in 2015," said Cheema, also the dean of the Postgraduate Medical Institute. He said cancer was a non-communicable disease. Yet, more people died from it than tuberculosis, AIDS and malaria combined, he said. "[On average] Cancer kills more people in an hour than dengue, diphtheria and H1N1," Cheema said.

He said that according to the World Health Organisation, cancer had surpassed heart diseases to become the number one cause of deaths in 2012. Only 10 per cent cancers are related to hereditary factors. "The remaining 90 per cent are caused by environmental influences or lifestyle choices. As many as 40 per cent cancers are preventable," he said.

Cheema urged the audience not to use tobacco, paan (betel), gutka and naswar. He stressed the need for physical activity to avoid obesity. "As many as 75 per cent of cancer cases are detected late in our society," he said.

He called for educating people about the desirability of early detection, including development of lumps, bleeding from a body orifice and development of sores in mouth or skin that do not heal quickly. He said timely screening helped detect breast or colon cancers at a curable stage. He called for providing integrated services under one roof to cancer patients.

"The authorities have set up cardiac care centres in Lahore, Multan, Faisalabad, Rawalpindi and Wazirabad but no comparable cancer centre has been built across the province," Cheema said.

Published in The Express Tribune, February 5th, 2016.
COMMENTS
Comments are moderated and generally will be posted if they are on-topic and not abusive.
For more information, please see our Comments FAQ