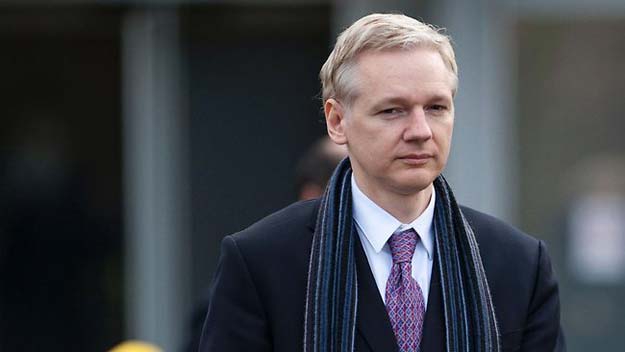 ---
STOCKHOLM: A UN Working Group on Arbitrary Detention has ruled that Julian Assange's confinement in the Ecuadorian embassy in London amounts to illegal detention, Sweden's foreign ministry said Thursday.

"We can only note that the working panel has come to another conclusion than Swedish judicial authorities," a ministry spokesperson told AFP, a day before the panel was to formally publish its report.

The WikiLeaks founder, who is wanted for extradition on a rape accusation in Sweden and has lived in the embassy since June 2012, said earlier Thursday that he expected to be treated as a free man if the panel rules in his favour.

Britain making 'formal protest' to Ecuador over Assange case

In September 2014, Assange filed a complaint against Sweden and Britain to the UNWGAD, claiming his confinement in the embassy amounted to illegal detention.

"Should I prevail and the state parties be found to have acted unlawfully, I expect the immediate return of my passport and the termination of further attempts to arrest me," he said.

Rulings by the UN group are not legally binding, although the Justice for Assange group claims its rulings influenced the release of prominent figures including Myanmar's Aung San Suu Kyi and Washington Post journalist Jason Rezaian, who was held by Iran for 18 months.

France rejects asylum request from WikiLeaks' Assange

Assange's Swedish lawyer Per Samuelsson told AFP that a ruling in his client's favour meant prosecutor Marianne Ny would have to ask a court to lift the arrest warrant issued against him.

"A ruling in his favour means Marianne Ny would have to have my client released immediately," he said.

"If the Swedish decision is lifted, he is a free man."

The Swedish prosecution authority has yet to comment on the panel's report.
COMMENTS (1)
Comments are moderated and generally will be posted if they are on-topic and not abusive.
For more information, please see our Comments FAQ