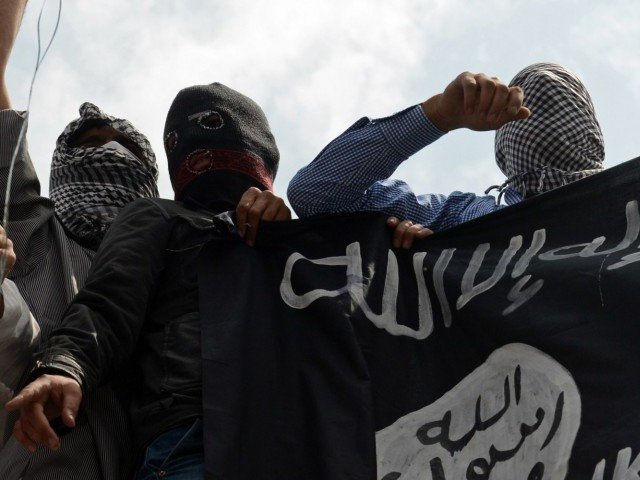 ---
JALALABAD: Air strikes have destroyed a radio station run by Islamic State terrorists in eastern Afghanistan, officials said Wednesday, two months after the group took to the airwaves in a sign of their growing reach.

The Pashto-language "Voice of the Caliphate" beamed IS propaganda in irregular nightly broadcasts from an undisclosed location in Nangarhar province bordering Pakistan.

Islamic State-backed radio resurfaces

The Afghan defence ministry said the programme was broadcast from a moving vehicle and air strikes on Monday destroyed the transmission equipment hidden in the basement of a house in volatile Achin district.

"The radio programme has not been heard since Tuesday," Achin district governor Haji Ghalib told AFP.

"It was very demoralising for our troops and it is welcome news that it has been destroyed."

The group, which controls territory across Syria and Iraq, has made alarming inroads in Nangarhar, as the country grapples with a resurgent Taliban insurgency.

In recent months Afghan forces backed by US drones launched a scorched earth offensive to beat back IS in Nangarhar, where the group's rein of terror has displaced thousands of people.

The defence ministry said Monday's strikes were carried out by the Afghan air force with the support of NATO troops.

Pakistan urges Afghan govt to take action against Charsadda attackers

But some media reports said US forces conducted the strikes.

The NATO mission in Afghanistan said two American "counter-terrorism strikes" were carried out late Monday in Achin, without elaborating.

Mumtaz Sadat, a 28-year-old former Afghan soldier in Nangarhar, said the radio, which aired bombastic anti-government propaganda, sowed fear among local residents.

"It was psychological warfare," he said.

President Ashraf Ghani recently vowed to "bury" the Islamic State group's affiliate in Afghanistan, while voicing alarm over their growing reach.

The terrorists have managed to attract disaffected Taliban fighters increasingly lured by the group's signature brutality.

Afghan president vows to 'bury' Islamic State franchise

The White House last month gave the US military legal authority to target the group's fighters in Afghanistan, the first such authorisation for military action against the group outside Iraq and Syria.

The US State Department has formally designated the group's affiliate in Afghanistan and Pakistan -- which calls itself "Khorasan Province" -- as a terrorist organisation.

The name Khorasan refers to a historic region which includes parts of modern-day Afghanistan, Pakistan and neighbouring countries.