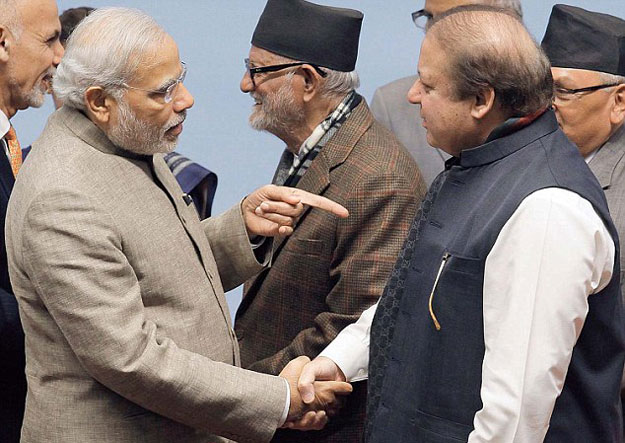 ---
Pakistani entrepreneurs seeking the special business visa known as the 'India business card' for SAARC nations should run an enterprise worth INR10 million, Indian Ministry of Home Affairs (MHA) has decided.

India is open to the free movement of entrepreneurs in the South Asian region, but permission for Pakistani businessmen will come with conditions, MHA said. The scheme aimed at boosting regional trade across South Asia is expected to be rolled out by April 1.

75 Pakistani pilgrims denied visa by India

A Pakistani business should have an annual income of at least Rs1 million to be eligible for a three-year multiple entry card. Further, the entrant should be a member of a Chamber of Commerce in Pakistan that is recognised by India.

These conditions have been set up keeping in mind concerns raised by intelligence agencies, sources said.

However, a few relief measures have been offered to Pakistani travelers. Under the scheme, Pakistani entrepreneurs will be able to travel to 15 cities for a period of three years.

Currently, they are eligible to avail the multiple-entry business visa for a maximum period of one year and can only travel to 10 places.

Pakistani entrepreneurs will also be exempt from reporting at the local police station, which has been a requirement for Pakistanis coming to India on any other visa.

Pakistani Hindus can now apply for long-term Indian visas online

"The decision will soon be put in place, as the mechanism has been approved by the top brass. With business travelers getting certain exemptions at the airports, the system will ensure a hassle free entry and exit for them," an Indian government official said.

Other than Pakistan, there are no visa conditions for rest of the SAARC countries like Sri Lanka, Bangladesh and Maldives whereas people of Bhutan and Nepal do not require a visa to visit India.

The move comes at a time when India is liberalising its visa policy keeping in mind the Prime Minister Narendra Modi's 'Make in India' theme to encourage entrepreneurs.
COMMENTS (25)
Comments are moderated and generally will be posted if they are on-topic and not abusive.
For more information, please see our Comments FAQ