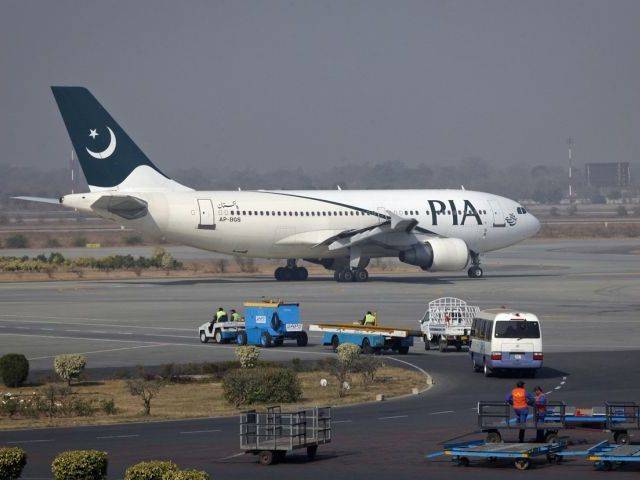 ---
ISLAMABAD/ KARACHI: Prime Minister Nawaz Sharif approved on Monday the Essential Services Maintenance Act 1952 for Pakistan International Airlines (PIA) for a period of six months.

The premier enforced the act after signing a summary of the aviation division to this effect.

The move comes as PIA employees prepare to halt flight operations on Tuesday, following the failure of talks with the government on the proposed privatisation move.

Talking to media, Federal Minister for Information Pervaiz Rashid said "any employee taking part in the strike will lose his job as we have arranged alternate staff and pilots to run the airline."

The strike will only damage the institution and the country, he added.

Rashid said the airline was suffering from a Rs30 billion deficit, adding, "we are trying to find the right investors for the airline."

PIA staff to strike on Tuesday

A representative of PIA employees' joint action committee; however, said the unions will go ahead with the planned shutdown of the airline's flight operation.

"We are not scared of being arrested. If they baton charge us, so be it," Sohail Baluch said.

The labour leaders took the decision after the government refused to commit to keeping PIA as a completely government-run organisation.

The ruling PML-N had already introduced a controversial law to convert the airline into a public limited company.

But on January 29, the government announced putting off PIA's sell-off for six months, requesting the workers to end their protest, which has been continuing for the past 55 days.
COMMENTS (11)
Comments are moderated and generally will be posted if they are on-topic and not abusive.
For more information, please see our Comments FAQ