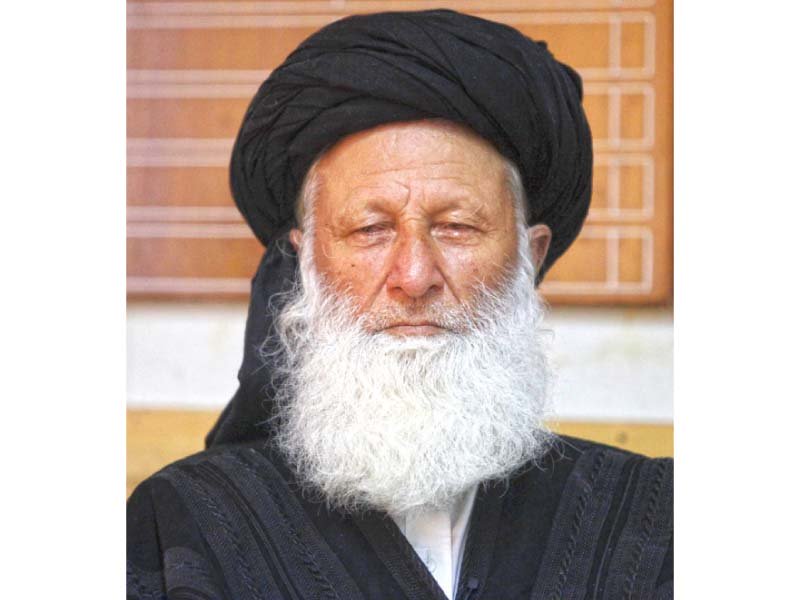 ---
ISLAMABAD:



The head of the Council of Islamic Ideology – a body that advises the government on the compatibility of laws with Islam – said on Thursday he was willing to review Pakistan's blasphemy laws to decide if they are Islamic or not




Talking to Reuters, CII Chairman Mohammad Khan Sherani said he was willing to reopen the debate and see if sentences as harsh as the death penalty were fair.

"The government of Pakistan should officially, at the government level, refer the law on committing blasphemy to the CII. There is a lot of difference of opinion among the clergy on this issue," Sherani said in the interview.

"Then the council can seriously consider things and give its recommendation of whether it needs to stay the same or if it needs to be hardened or if it needs to be softened," he said.

Sherani, however, did not disclose his own position. The country's blasphemy laws mandate the death penalty, although no sentence has been carried out for the offence to date.

A lawmaker and a leader of the Jamiat Ulema-e-Islam-Fazl (JUI-F), Sherani defended the CII decision to obstruct a bill to deter child marriages, and said his job – as mandated by the Constitution – is to ensure the laws of the land are in line with Islam.

"The state should only be concerned up until a point with the question of marriage," he said. "After reaching the age of maturity (puberty) the child has the right to reject a union."

Three per cent of girls in Pakistan are married before they turn 15 and 21 per cent before age 18, according to Unicef.

Sherani said there were many un-Islamic laws on the statute book that he was advising the government to overturn, including presidential pardons for a murderer.

"Many of Pakistan's problems, including violence against religious minorities, are the result of the government failing to be sufficiently Islamic and instead pandering to the West," he added.


Published in The Express Tribune, January 29th, 2016.
COMMENTS
Comments are moderated and generally will be posted if they are on-topic and not abusive.
For more information, please see our Comments FAQ