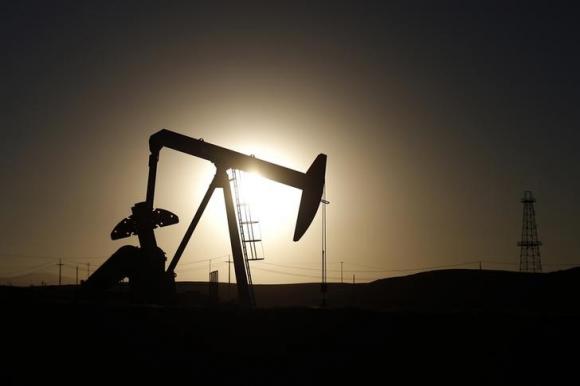 ---
SINGAPORE: Oil prices resumed their slide in Asia Wednesday as long-running concerns over the saturated market overshadowed talk of possible coordination between some major producers to slash output.

Traders are also eyeing the release later in the day of a report on US commercial crude stockpiles, seeking clues about demand in the world's biggest economy and key oil user.

Shell expects huge profits decline on oil price plunge

At around 0630 GMT US benchmark West Texas Intermediate for March delivery was down 39 cents, or 1.24 per cent, at $31.06. Brent crude for March was down 17 cents, or 0.53 per cent, at $31.63 a barrel.

They had risen around four per cent Tuesday on hopes of output talks.

Iraqi Oil Minister Adel Abdulmahdi said Tuesday Baghdad was "ready to cooperate" on cutting production, but only if non-OPEC producers did so as well.

Abdulmahdi was also quoted by Bloomberg as describing increased "flexibility" on output between Russia and the Organisation of the Petroleum Exporting Countries (OPEC), fuelling hopes of talks on an agreement.

Russian news agency Tass reported that Russian oil company Lukoil has asked the Kremlin to work with OPEC to limit output.

On Monday OPEC secretary general Abdullah el-Badri called for the grouping and other producers to work together to raise prices. OPEC in December rejected calls for a production cut, preferring to fight for market share.

Prices soared late last week from 12-year lows on hopes of fresh economic stimulus by the European and Japanese central banks.

However, continuing worries about a supply glut, weak demand and the slowing global economy returned to the fore.

"Prices are moving in somewhat of a range-bound movement... You can't really adjust supply to support prices at this point of time," said Phillip Futures analyst Daniel Ang.

He said the key to a sustained price rebound was for demand to pick up and for major producers to slash output.

But Ang said he was sceptical production would be slashed soon.

"We've seen over the past one-and-a-half years... there was a lot of talk about working together to keep prices strong but none of these has come to fruition," he said

Oil prices stuck below $30 on worsening glut fears

A strengthening US currency has also been helping dampen demand for dollar-priced oil.

The market is also awaiting the results later Wednesday of a meeting of US central bank policymakers on the timing of another rise in US interest rates.
COMMENTS
Comments are moderated and generally will be posted if they are on-topic and not abusive.
For more information, please see our Comments FAQ