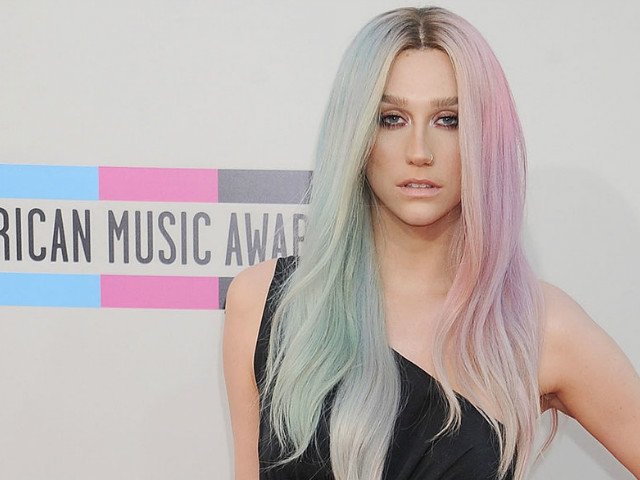 ---
Remember Kesha? The singer who hit it big with multi-platinum single Tik Tok? If you're wondering why she has been missing in action for a number of years now, it's because she's not allowed to release anymore music.

These last three years Kesha has been facing a legal battle. She filed a lawsuit against her music producer Dr Luke in Oct 20 for alleged sexual assault and harassment, reports Billboard.

Adele leads global music industry hopes

She claimed that Dr Luke, who has produced hits for Avril Lavigne, Pink, Britney Spears, and Katy Perry, among others, verbally and physically abused her during their work period. He also drugged and raped her while she was unconscious.

Kesha also said she was a victim of emotional harassment, alleging she was fat-shamed by being called a "fat refrigerator."




However, Dr Luke counter-charged the claim and filed another lawsuit against the pop star for breach of contract and defamation.

"As set forth in the complaint that we have filed on behalf of Dr Luke, Kesha and her mother are engaged in a campaign of publishing outrageous and untrue statements about Dr Luke to third parties, including scurrilous and false statements of purported physical and mental abuse of Kesha," said a lawyer of Dr Luke's as quoted by Billboard.

Madonna goes to court to force son to return for holidays

As a result, the singer is facing heavy repercussions and her career has been put at a standstill ever since. The legal battle is preventing her from releasing new music on her own accord, without producer Dr. Luke -- something which Kesha is fighting to overcome so she can produce her own music independently.




"Kesha Rose Sebert wants nothing more than to be able to record an album," her court papers stated.

"Her only condition is that she be allowed to record with a record label that is not affiliated with someone who has emotionally and sexually abused her," it said.

The singer shared posts on Instagram to show her anticipation of the court's decision -- due January 26, but has been postponed till February 19 due to heavy blizzards in New York.



Diplo set to headline concert in Pakistan next month

Fans also extended their support to the pop icon:

I can't believe Kesha's injunction is only 4 days away, we've been waiting for this day for so long

— kel (@kellysuxx) January 22, 2016
The time has come to find out what will happen with Kesha's career. #GoodLuckKesha pic.twitter.com/49RxxD3igG

— Pop Crave (@PopCrave) January 25, 2016
On Tuesday, January 26th, LET'S MAKE NOISE! We're peacefully protesting so Kesha can pursue her right of happiness pic.twitter.com/EGCquqTcBU

— Kesha (@KeshaTODAY) January 20, 2016
Kesha's right to pursue her happiness has been taken away. It's in the courts hands on Tuesday, January 26, 2016!

— Pebe Sebert (@grannywrapper) January 20, 2016


She also posted a video for them singing Amazing Grace because is not allowed to post any new music:


Although the hearing has been pushed till next month, Kesha remains optimistic about her big day while garnering support from her fans worldwide.



Here are some of her supporters sending her love:
https://twitter.com/kittaveli/status/691860584963383296
https://twitter.com/AZEALIABANKS/status/690660229550317568

taking a moment to send out hopes and wishes and dreams and prayers for @KeshaRose. we need her back. we really do. #FreedomForKesha

— wrabel . \rā-bəl\ (@wrabel) January 20, 2016