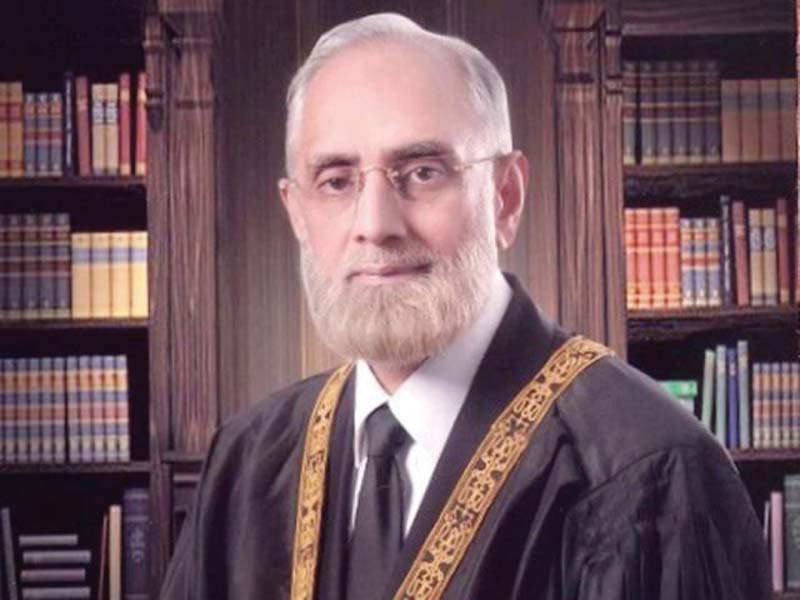 ---
ISLAMABAD: The top court Monday unseated a lawmaker affiliated with the ruling party from a National Assembly constituency in Gujranwala for withholding information regarding his bank balance and assets.

The three-judge Supreme Court bench, headed by Chief Justice of Pakistan (CJP) Anwar Zaheer Jamali, asked the Election Commission of Pakistan to immediately de-notify Justice (retd) Iftikhar Ahmad Cheema and hold fresh polls in NA-101 (Gujranwala-VII).

Vote count underway for Islamabad LG polls

Cheema, a Pakistan Muslim League-Nawaz (PML-N) MNA, had defeated PML-Junejo's Muhammad Ahmad Chattha in the 2013 general elections with 99,191 votes while his opponent secured 59,878 votes.

Chattha had challenged Cheema's victory before an election tribunal, whose initial decision was in favour of the PML-N candidate. Later, an appeal was filed against the verdict.

Representing Chattha, Advocate Hamid Ali Shah said Cheema had not provided complete details of his assets and bank balance in the nomination form.

Shah said that in the column of 'dependents', the PML-N candidate had intentionally concealed information regarding properties in his wife's name.

Cheema's counsel Mobeen Qazi, however, claimed that his client had an estranged relationship with his wife and, therefore, did not have complete details of properties in his spouse's possession.

Qazi said the former judge did not like to talk about his marital relationship in public, but he had to when the case was filed in the tribunal. Cheema did not conceal anything and there was also no mens rea (criminal intention), he added.

Justice Khilji Arif Hussain said Cheema had not contested the election for the first time in 2013, adding that he should have known from experience that he has to provide details of assets in the name of his dependents.

Published in The Express Tribune, January 26th,  2016.