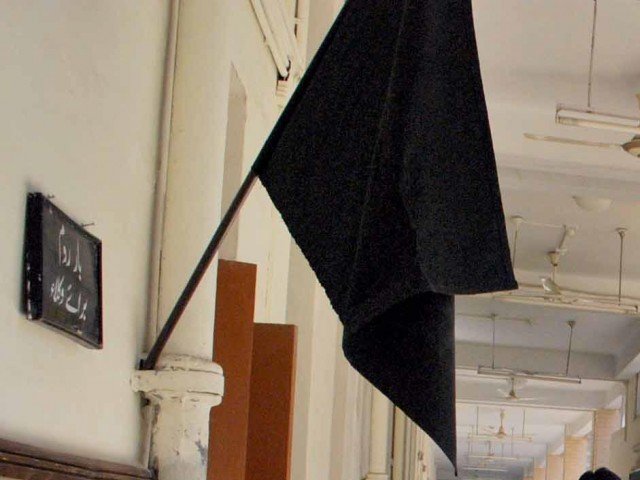 ---
LAHORE: The Pakistan Bar Council (PBC) has revised its rules to lay down that the duration of an LLB degree programme shall not be less than five years. No university or college will admit students for a three-year LLB programme once the new rules were enforced. The ongoing three-year programme shall discontinue after three years of enforcement of the amended rules, the PBC announced last week. The PBC says it has revised the rules in view of the deteriorating standard of law education and mushroom growth of law colleges and private universities.

The bar has reviewed Pakistan Bar Council Legal Education Rules of 1978 as well as the rules regarding Affiliation of Law Colleges and PBC (Recognition of Universities) Rules, 2015, consolidating the same in one set of rules promulgating the Pakistan Bar Council Legal Education Rules, 2015.

The new rules require that the number of students admitted to the first year LLB by a university/college shall not be more than 100 and that there shall be only morning classes. A university or college intending to impart law education for LLM/PhD programmes shall have to seek prior approval of the PBC and the Higher Education Commission (HEC).

Institutions already offering LLM or PhD programmes shall have to seek ratification and approval of these courses from the PBC and the HEC within six months of promulgation of the new rules.

No university or degree-awarding institution shall affiliate any law college following the enforcement of the rules. The bar announced that the universities and degree-awarding institutions offering law education, shall certify and inform the PBC in writing, at the start of every academic year that each and every private law college affiliated with them, is implementing and adhering to the rules in letter and spirit.

No institution shall operate under international/external/distance learning programmes of any foreign university without getting a no-objection certificate (NoC) from the Pakistan Bar Council. The institutions already doing so shall approach the bar for an NoC within six months of the enforcement of the rules.

Published in The Express Tribune, January 25th,  2016.