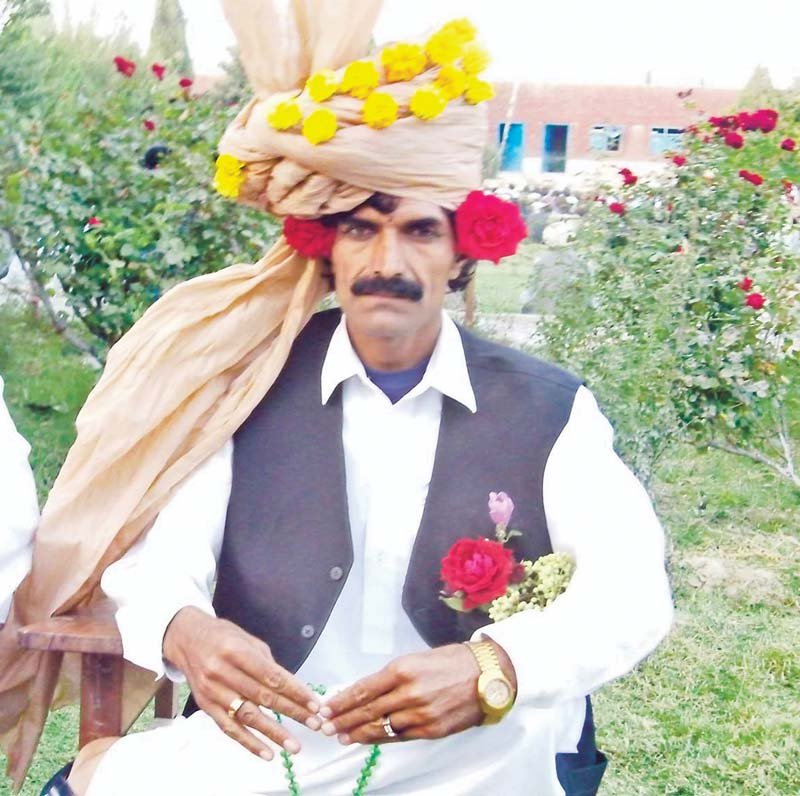 ---
DI KHAN: A stage of old for war and military operations, Wana Bazaar in South Waziristan has a new man on its bill – a hipster.

Every now and then, the free-spirited and extremely gregarious Akbar, 38, also known as Saddar Sahib, is seen around the market; a local punk rocker with a turban and flowers in his hair.

Negligence: Govt Degree College Wana in shambles

In his traditional shalwar kameez, waistcoat and floral turban, he attracts many people at the bazaar with his jovial and cheerful mood – a balm for many unhappy people whose lives have been uprooted, disrupted and some even destroyed.

A message of peace

Akbar believes flowers are a symbol of peace. Having witnessed many atrocities committed in Wana, he always keeps flowers on his turban and, hopeful for a brighter future, he spreads messages of peace and love.

He shares his optimism in the bazaar that has witnessed horrific incidents since 9/11 – a site where mutilated bodies are dumped with warning messages forbidding their removal till the next day.

All work, some play: It's not always sunny in Wana

Jack of all trades

Akbar runs a cab to earn his livelihood. He drives mostly between Wana Bazaar and Kari Kot Bazaar.

"During All-Waziristan Winter Volleyball Tournament at my small hometown bazaar, Kari Kot, I am really busy as I enjoy the game and also manage to earn extra income by selling merchandise to spectators," he said.

Akbar is also interested in politics and is a staunch campaigner for many local political figures. During MNA Ghalib Khan's campaign, Akbar would stand on Ghalib's car's cabin with his friends and electioneer for him.

Jodia Bazaar: A peek into growing undocumented trade

Akbar only completed grade five at Government High School Kari Kot since he had to earn a living for his family but he has made a name for himself as a proponent of love and peace.

Published in The Express Tribune, January 25th,  2016.
COMMENTS
Comments are moderated and generally will be posted if they are on-topic and not abusive.
For more information, please see our Comments FAQ