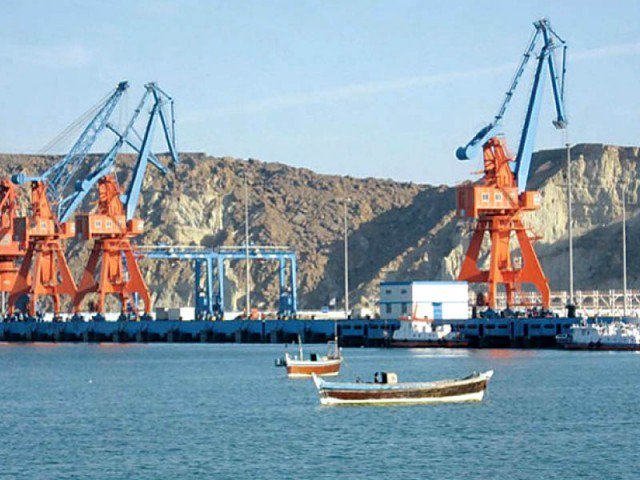 ---
ISLAMABAD: Pakistan and China signed an agreement on Friday to finance the feasibility study of Gwadar port city master plan, aiming at transforming the deep-port city into a regional economic hub.

Secretary economic affairs division Tariq Bajwa and Chinese ambassador Sun Weidong signed the letter of exchange, enabling the latter to provide Rs410 million to finance the study which will be completed within a year.

The two sides discussed implementation mode, objectives, scope and time-frame of the project.

Under the study, the master plan of Gwadar city will be updated and integrated with the master plan of the Gwadar Port.

China-Pakistan Economic Corridor: Lines of development – not lines of divide

It will identify Gwadar's competitive advantage vis-a-vis regional ports and developing a business case for the port, its contribution to export led growth, market creation, industrialisation, tourism and revenue generation.

The study will also suggest strategies to facilitate trade, tourism, community participation, public-private partnership and industrial and economic development on a national and regional level.

Gwadar Port will be connected with China through road, rail and fibre links to help enhance the bilateral trade.

Oil and gas pipelines are also part of the multibillion-dollar economic corridor in the long term, expecting to provide a much-needed boost to economic activities in the insurgency-hit Balochistan.