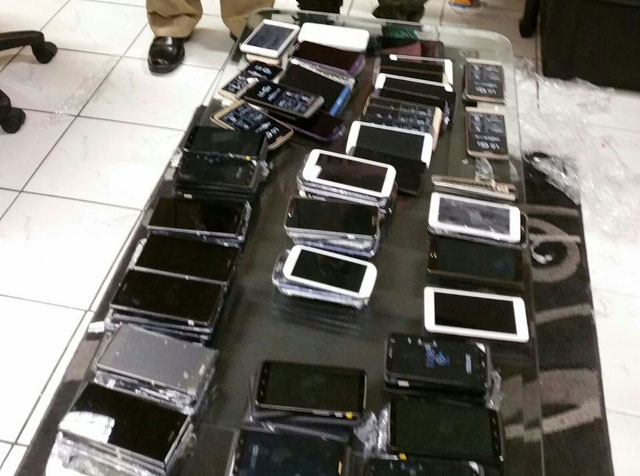 ---
KARACHI: The Pakistan Customs Preventive team recovered more than 100 mobile phones from a passenger returning from Dubai at Jinnah International Airport in Karachi on Friday.

Muhammad Ali Shah, arriving from Dubai through flight EK-600, had 105 cellphones tied to his waist, said media officer customs Irfan Ali.

The mobile phones were concealed on the passenger's body in an apparent bid to smuggle them to Karachi from the United Arab Emirates.

Passenger trying to smuggle US currency held at Karachi airport

In December last year, customs officials arrested a passenger on currency smuggling charges as he was readying to aboard a private airline's flight with $40,000 to Dubai.

Similarly, on August 6, four people, arriving from Dubai, were arrested at Karachi airport for attempting to smuggle 1.2kg gold.