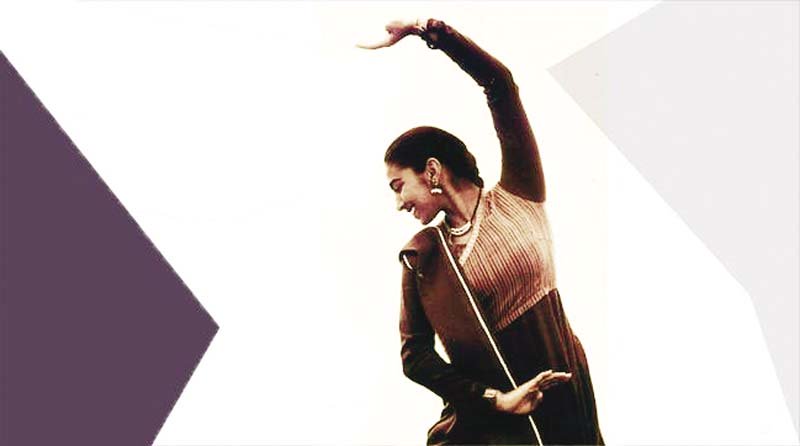 ---
LAHORE:



With every swirl and every lift, Jahan Ara would cast a spell on the audience. The sheer grace in her movements drew the viewers in, captivating them in a way few of her successors could ever manage. She infused a new spirit into the art of Kathak; and so it is barely shocking that she is being remembered for her devotion to the craft, even 17 years after her death. Dancers Nighat Chaudhry, Wahab Shah, Sohayye Ali Abro and Adnan Jahangir, all echoed the sentiment as they paid tribute to Jahan Ara, on the occasion of her death anniversary, at Al Hamra auditorium, Lahore.




A beautiful ceremony was organised as an ode to the late dancer, featuring performances by a number of her followers. Madiha Gohar, Kanwal Khoosat and Faryal Gauhar were among the many renowned names from the arts and culture industry who attended the tribute ceremony. Jahan Ara's close family members were also invited and her grandmother shared intimate memories of Jahan Ara's early days in the field when she was struggling to make a name for herself.

Surrounded by images of Jahan Ara dancing, performers paid her a tribute through beautifully choreographed dance routines. The most interesting thing about the showcase was how the dancers were moving around in Jahan Ara's signature rhythm, wearing outfits actually worn by their idol at some of her recitals. The first performance was given by Adnan who depicted the story of how a girl tried to catch light.

Reliving the legend: Nur Jahan-Jahangir story told through kathak




"Jahan Ara was highly committed and a great personality. It is an honour to pay tribute to her," said Adnan. "I have always been impressed by her, throughout my dancing career. It is commendable that she chose dance as her profession." Adnan's fellow performer, Sohayye Ali Abro shared that she had travelled to Lahore from Karachi especially for the event. "She was a great dancer! In my performance, I am trying to show her spirit and hope."

The renowned dancer, Nighat also had a few words to say. "I have seen several of Jahan Ara's performances and today, I have tried to perform in her particular style," she claimed. "Her services to the dance industry are incredible and she will be remembered forever."

Rawalpindi's red-light district: Old souls and worn dancing shoes

Daughter of renowned painter, sculptor and architect Zahoor-ul-Akhlaq and a mother who was a ceramist, Jahan Ara was born with an artistic flair in her blood. There still exists an art gallery in Lahore which bears the name of her father.  Her mother, Sheherezade, on the other hand, established a center for educating children in arts and crafts. Although Jahan Ara was just 24 when she passed away, Jahan Ara dedicated the rest of her life to dance.

She gave her first solo performance in Lahore in 1993, before moving to Canada in 1994. Her skills were equally appreciated in her adopted country and that lead to Jahan Ara receiving the second Chalmers Award in 1998. It was the grant from the Canadian Council that enabled Jahan Ara to travel to Chennai, India and study at the Chandraleka Dance Company there. After gathering substantial experience here, she moved back to Lahore to study under her original guru, Naheed Siddiqui.

Published in The Express Tribune, January 20th, 2016.

Like Life & Style on Facebook, follow @ETLifeandStyle on Twitter for the latest in fashion, gossip and entertainment.