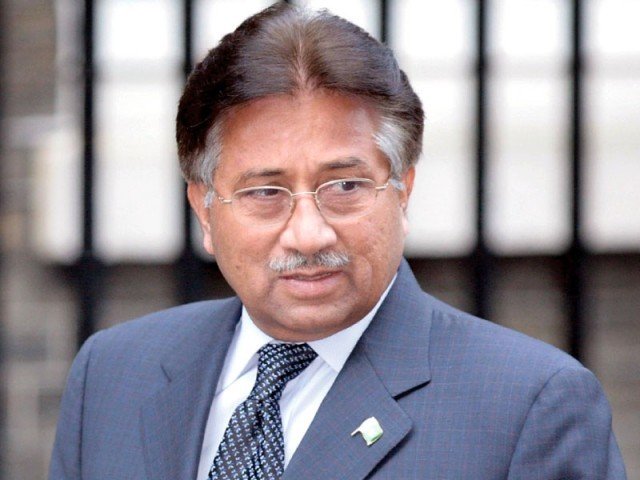 ---
QUETTA: An anti-terrorism court (ATC) in Quetta acquitted on Monday former military ruler General (retd) Pervez Musharraf in the case of the murder of Jamhoori Watan Party (JWP) leader Nawab Akbar Bugti who was killed in a military operation in 2006.

The court also acquitted former federal home minister Aftab Khan Sherpao, and former provincial home minister Shoaib Nosherwani.

During the hearing, the court also rejected the request by Nawabzada Jamil Akbar Bugti, son of Akbar Bugti, to order exhumation of his father's body to ensure the body buried in Dera Bugti was that of his late father.

Pervez Musharraf indicted in Akbar Bugti murder case

Akbar Bugti was killed along with his 26 comrades during an operation in the mountains of Dera Bugti in August, 2006. Musharraf, who was president at the time, had directed the military operation.

Musharraf had constituted a federal negotiation team headed by Mushahid Hussain Syed, Chaudhry Shujaat Hussain and the late Makhdoom Amin Faheem in March 2005 that held numerous meetings with Akbar Bugti.

Murder case: Musharraf is seeking apology, says Bugti's son

In January 2015, an ATC had indicted Musharraf in the case of the murder of JWP leader. Sherpao and Nausherwani were also indicted.

In December 2015, Jamil Bugti revealed Musharraf had sent an apology through his lawyer, urging to accept the killing of Akbar Bugti as God's will.

"Our stance is clear – We won't accept anyone's apology regarding Nawab Bugti's murder," Jamil said talking to the media during Nawab Bugti murder case hearing at Anti-Terrorist Court.
COMMENTS (32)
Comments are moderated and generally will be posted if they are on-topic and not abusive.
For more information, please see our Comments FAQ