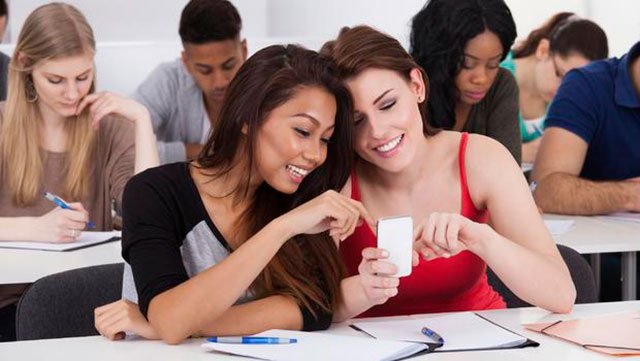 ---
NEW YORK: Most college students surf the internet, check social media, send texts and even play games on their smartphones while in the classroom, a new study reveals.

"During the typical four years they're in college classrooms, an average student may be distracted for two-thirds of a year," said Barney McCoy, associate professor at the University of Nebraska-Lincoln in the US.

Can you get smarter?

Boredom was the top reason students gave for turning to their digital devices during class, the findings showed.

Faculty and students need to change their practices to adapt to the reality of phones and other digital devices, the study indicated.

"The study intends that instructors might benefit from learning and experimenting with new ways to engage college students in classroom activities," suggested McCoy.

According to the survey of 675 students in 26 states, students checked their phones and other digital devices in class more than 11 times a day, on an average.

It's not just a quick glance to see if someone's trying to reach them. Students in the study estimated that, on an average, they spend 20 percent of their classroom time using digital devices for activities unrelated to class -- mostly texting but also emailing, web-surfing, checking social media and even playing games, the researchers said.

"It's their desire to be connected and not wanting to miss a message," McCoy explained. Nearly 30 per cent believed they could use their digital devices without distracting from their learning, the study showed.

Around 13 per cent said the benefits of using digital devices for non-class purposes outweighed the classroom distractions they caused. More than 11 per cent of the respondents said they could not stop themselves from using digital devices.

Acknowledging the cost of monitoring digital devices, the students admitted that they don't pay attention and hence miss the important instructions.

7 ways to be unbearable on Facebook

They added that their grades suffer and that their professors can haul them out. Yet most respondents indicated they can't or won't change their behaviour, the researchers noted in the study published online in the Journal of Media Education.
COMMENTS
Comments are moderated and generally will be posted if they are on-topic and not abusive.
For more information, please see our Comments FAQ